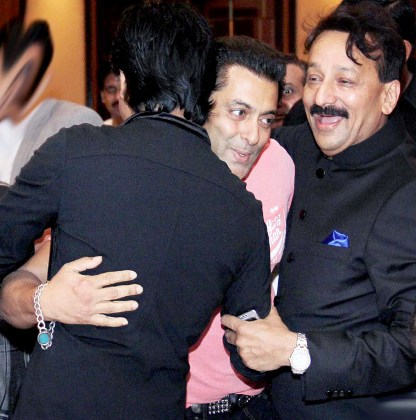 Festivities have always brought peace and prosperity and this Ramzan month seems to have brought peace between Bollywood superstars Salman Khan and Shahrukh Khan. Since 2008, Salman and Shahrukh have have not been on friendly terms. The two actors once got into a brawl at Katrina Kaif's birthday party and since then, they have always avoided each other.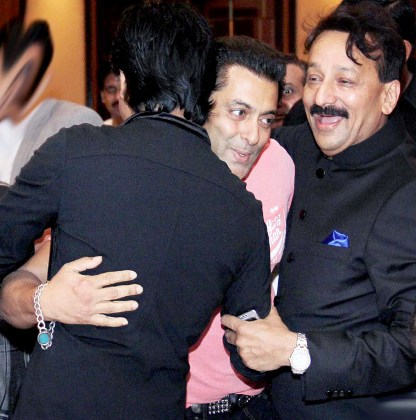 However, on July 20, 2013, both Khans were seen shaking hands and hugging each other at the 'Iftar' party of Baba Siddique. This was the first time in five years that they did not avoid each other while being at the same venue. The 'Dabangg' actor and the 'My Name Is Khan' actor were seen seated at the chief minister's table, along with other important guests.
Salman was seen walking around the table as he greeted people and when he reached Shahrukh's side, one could feel that there was some awkwardness. Surprisingly, Salman tapped his shoulder and extended his hand for a handshake and in return, Shahrukh got up and hugged him.
This was the moment when the excitement was very noticeable around them and everyone started taking pictures. Sources from the party said that they did not speak after that, but if Salman ignored Shahrukh, then it would have been very awkward for other people at the party.
Photo Credits: In Today