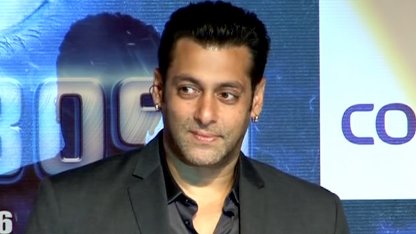 The most controversial reality show on TV is all set to premiere once again, as the host Salman Khan is shooting for the promo of the upcoming season. In the promo, the superstar will be seen playing a double role, that of an angel and a devil. The latest promo was shot with the help of a crew of 200 members and a huge set was divided in two sections.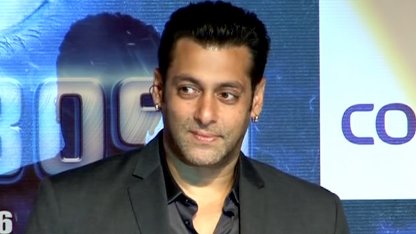 One set resembled hell, with balls of fire coming out from the dark backdrop, skeletons and skulls hanging from everywhere and also a few men hanging upside down. The other set was milky white with a huge gate and clouds to match. This is also known as the gate to heaven. Prashant Issar, director of the promo, while talking about the shoot said that they were creating hell and heaven.
Salman plays the role of a gatekeeper of both, loved the concept and has given his consent to explore all the possibilities. Sources close to the actor said that Salman loves to sing and one can often find him breaking into a song, even while he is on the set. The actor said that he is happy to be back on the show and that this will be his fourth season with Bigg Boss.
Photo Credits: Yahoo