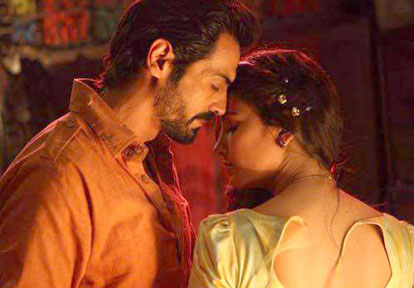 Movie Name: D-Day
Cast: Arjun Rampal, Huma Qureshi, Irrfan Khan and Rishi Kapoor
Director: Nikhil Advani
Release date: July 19, 2013
Bollywood Garam Rating: 2 and a half stars out of five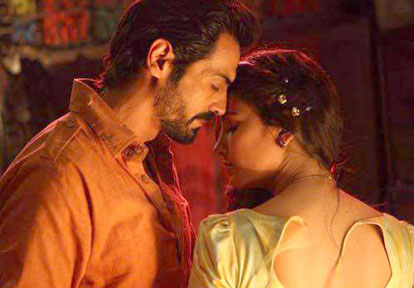 Dar Motion Pictures and Emmay Entertainment Private Limited have released a crime thriller titled 'D-Day'. Surprisingly enough, the movie is directed by Nikhil Advani, who is otherwise well-known for directing a few elaborate love stories in the past, including 'Kal Ho Na Ho' and 'Salaam E Ishq'.
However, the director has managed to show his mark on 'D-Day' with some incredible action, as well as amazing settings and cinematography. The movie narrates a story of a secret agent Wali Khan – played by Irrfan Khan – who is appointed by the Chief of Indian Research and Analysis wing. For nine years, Khan has been appointed to keep an eye on the activities of India's most wanted D-company leader Iqbal Seth, also known as the Golden Man, played by Rishi Kapoor in Karachi.
The movie has made actual references to the 1993 Mumbai blasts and the 2013 Hyderabad blasts. However, the drawback is that the movie speaks more about the story of the agent, than that of Seth's. In the movie, Irrfan has the strongest character, while Huma has more screen time, but less to do.
Even Rishi Kapoor does not have much to do, but the movie is a bit stretched in order to achieve certain length. Here is the trailer video for the movie below.
Photo Credits: Koimoi