Some good news for the fans of actor Dilip Kumar, who was admitted to the hospital in Mumbai with kidney ailments, has been discharged on August 9, 2017. The happiest one next to Dilip saab was wife Saira Banu, who waved for the cameras as the actor made his way out of the hospital.
Saira was happy and also thankful for the fans who prayed and for the entire staff and attendants who took care of the veteran actor at the hospital. The 94-year-old star was admitted to Lilavati Hospital in Mumbai on August 2, 2017 with dehydration.
Some of the later reports had claimed that the actor was critical and was in the ICU with a kidney ailment and might undergo dialysis due to the high levels of creatinine and potassium. Saira tweeted before discharge and wrote, "By the grace of Allah, Dilip Sahab is under the care of Dr. Nitin Gokhale, Dr. Arun Shah of Lilavati Hospital and Sahab's personal family physicians Dr. R.C. Sharma and Dr. S. Gokhale, along with the able input of Dr. S.D. Bapat. This excellent team has given the green signal to take Sahab home today."
The doctors had earlier informed that Dilip Kumar was responding well to the treatment and was thus soon discharged from the hospital.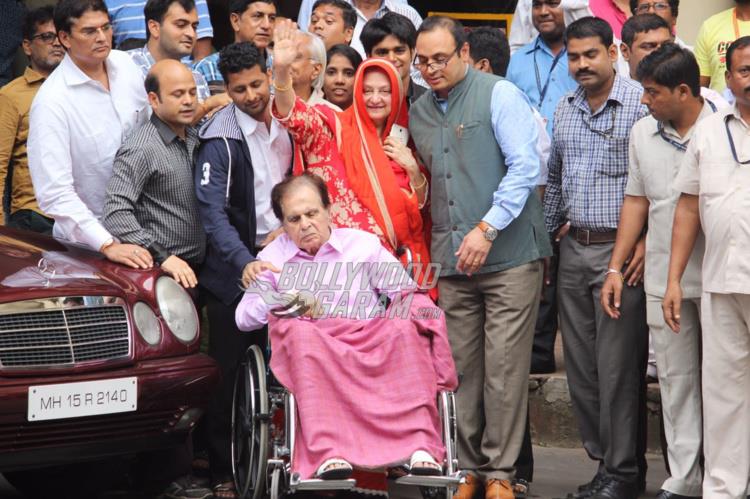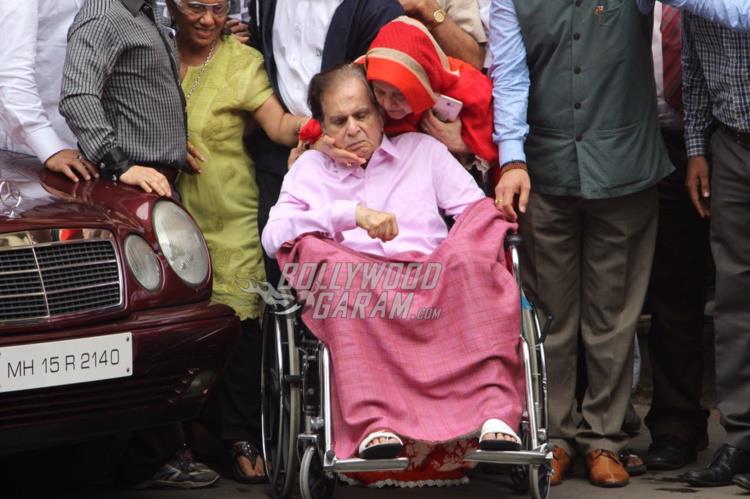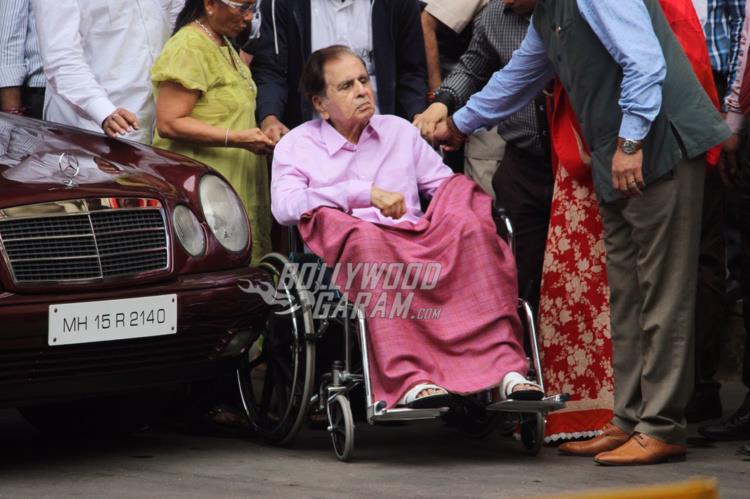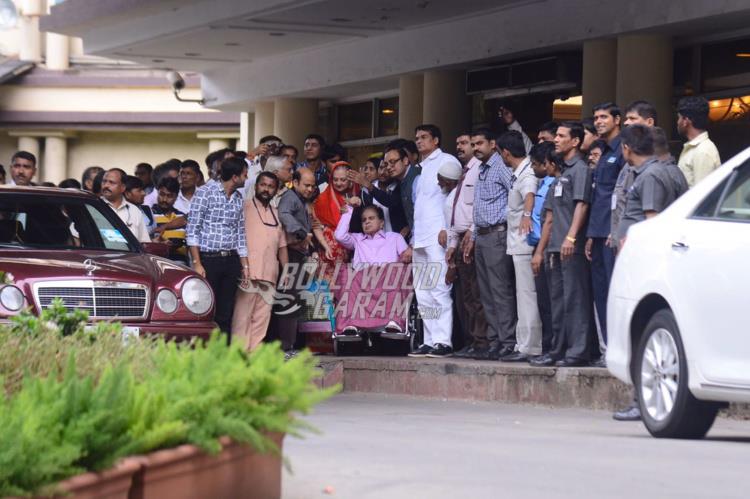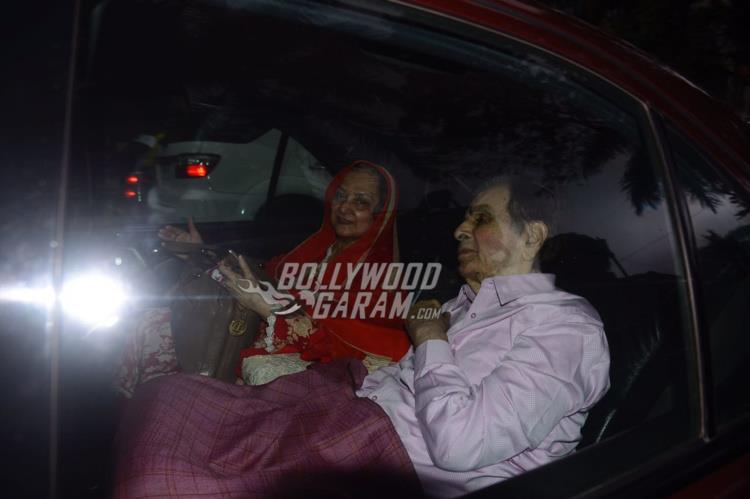 Photo Credits: Viral Bhayani