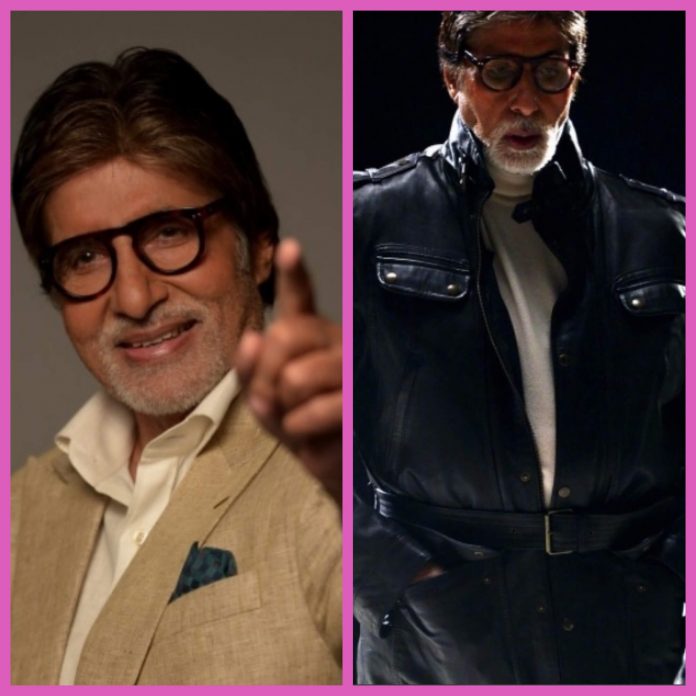 Big B is all set to essay the role of Vijay Barse, NGO Slum Soccer founder in Sairat's director's Bollywood directorial debut film.
When a successful record-breaking filmmaker who knows his script and his subject all too well comes together for a film with a legendary actor who has won numerous awards creating a legacy in acting and performing arts for five decades and in 190 films spanning his entire career, one knows that this could be a clear hit and a remarkable venture just waiting to be released.The filmmaker in question here is National Award-winning film, Sairat's director, Nagaraj Manjule and the actor is none other than Amitabh Bachchan popularly known as Big B.
Their upcoming project (Manjule's first Hindi film) though untitled yet, is reported to bring into limelight the real-life character of Vijay Barse, a retired school teacher who offered a better lifestyle and some earnings to the underprivileged children living in slums by founding a NGO, Slum Soccer in 2002 that gave these kids the chance to participate in football matches. Barse's role will be essayed by Big B and by the looks of it, the movie seems to be an emotional and inspirational ride.
Barse in his NGO helped these kids prep for and participate in the Homeless World Cup and the legacy has continued so far since 2007. Director Manjule has not revealed much about the film although he has shared a lot about Big B being his inspiration since childhood and the fact that he has written the script of this film which he has been working on for two years now with only the Shahenshah in mind for the role of the protagonist.
In an interview with a leading news agency, Manjule said about the film, "Let's just say, it is based on a real-life character. But the way I've written the part and the film, it moves very far away from the original source."
A man of meticulous researching, Manjule said that he spent eight years on the script of Sairat and has been researching for his Bollywood directorial debut film with Big B for a good number of years as well as he doesn't mind spending time on his script.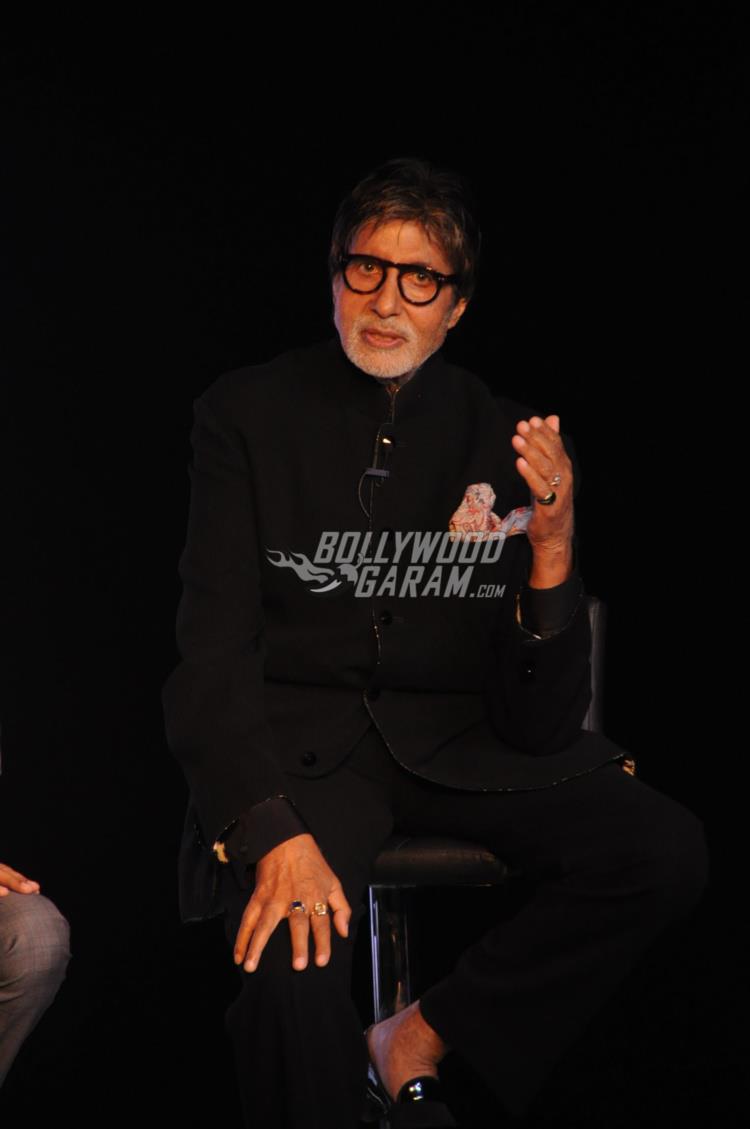 Speaking about his adulation for the Star of the Millenium, Manjule felt that he consciously had to restrain himself from "jumping and dancing around" Big B. "I don't know how but I managed to remain calm, restrained and dignified. I actually wanted to jump out of my seat and dance around him. But I narrated my script in an even tone. I am happy I did that. I didn't want to come across as just a fan. Of course I am a fan for lifetime. And someday when I complete my film with him I'll tell him how much effort it took me to not gush and rave when I met him for the first time," he was quoted saying during the interview.
He further added that he "grew up copying his (Bachchan's) clothes, speech and mannerisms from Majboor and Deewaar."
Read more about Manjule and Big B's mutual admiration
While Manjule only yearns to make a good film without focusing much on its success levels, especially as the movie comes right after Sairat; for Big B, this is going to be another feather in his cap especially when playing real-life characters on screen is concerned. In the Sarkar series that got quite the attention and acclaim from audience and critics alike, senior Bachchan did real justice to the character of Bal Thackeray that he essayed on the silver screen.
The megastar is currently busy filming his next movie, 102 Not Out where he plays the father of 75-year-old character played by Rishi Kapoor and Aamir Khan's Thugs of Hindostan with Katrina Kaif and Fatima Sana Shaikh (of Dangal fame) will also feature him in a prominent role.
Photo Credits: Official Twitter and Instagram pages of Amitabh Bachchan