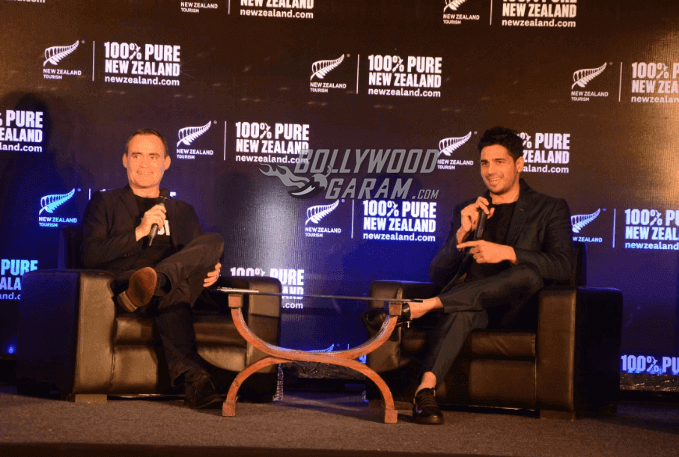 Sidharth Malhotra raves about his New Zealand adventures in a press conference at Pune
The charming and attractive Bollywood actor Sidharth Malhotra who was recently seen in A Gentleman opposite Jacqueline Fernandez is also the first Indian ambassador for Tourism New Zealand and is further helping develop New Zealand's image as a must-visit tourist destination. He addressed people in Pune on September 12, 2017 on his previous visit, his journey and travel experiences to the land of Kiwis.
Malhotra was quoted saying at the event, "New Zealand has so much to offer. I've been to the country twice now and every time I go, I have the opportunity to really admire nature in all its glory at their stunningly beautiful locales. Though New Zealand has always been known for adventure sports and activities, there is so much more to it than that. From my recent trip, visiting the Hobbiton Movie Set and spending time at the Mitai Maori Village were some of my best memories. With the innumerable experiences that New Zealand has to offer, I'd really encourage my fellow Indians to visit this ideal destination and experience it for themselves."
The website on New Zealand Tourism further shows several pictures of Malhotra marking his iconic experiences exploring Auckland by boat and his adventures in other cities of New Zealand, like Northland, Queenstown, Hamilton Waikato, Canterbury, Rotorua, Christchurch and South Island among others. The entire experiences of the Hasee Toh Phasee star seem to have been catalogued and documented on this website as Siddharth Malhotra's New Zealand diaries showing him in an adventurous and cheerful spirit trying new activities and exploring different things to do, places to visit and relaxing events to attend in the tourist destination highly listed for travel experiences in the world.
While addressing Pune crowd, he showcased the adrenaline-rush activities that he tried out – bike riding on Harley Davidson, climbing bridges, jet boating, zip lining and visiting beautiful quaint villages- through a video that shows his amazing second New Zealand visit.
Exclusive photos of the Ek Villain actor in Pune event!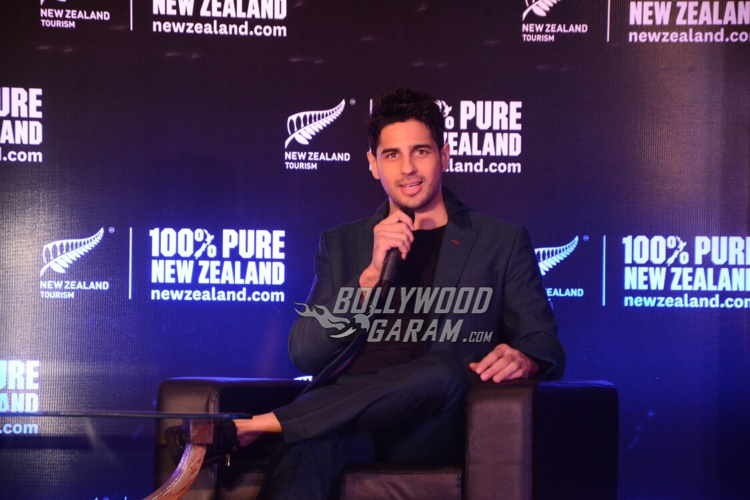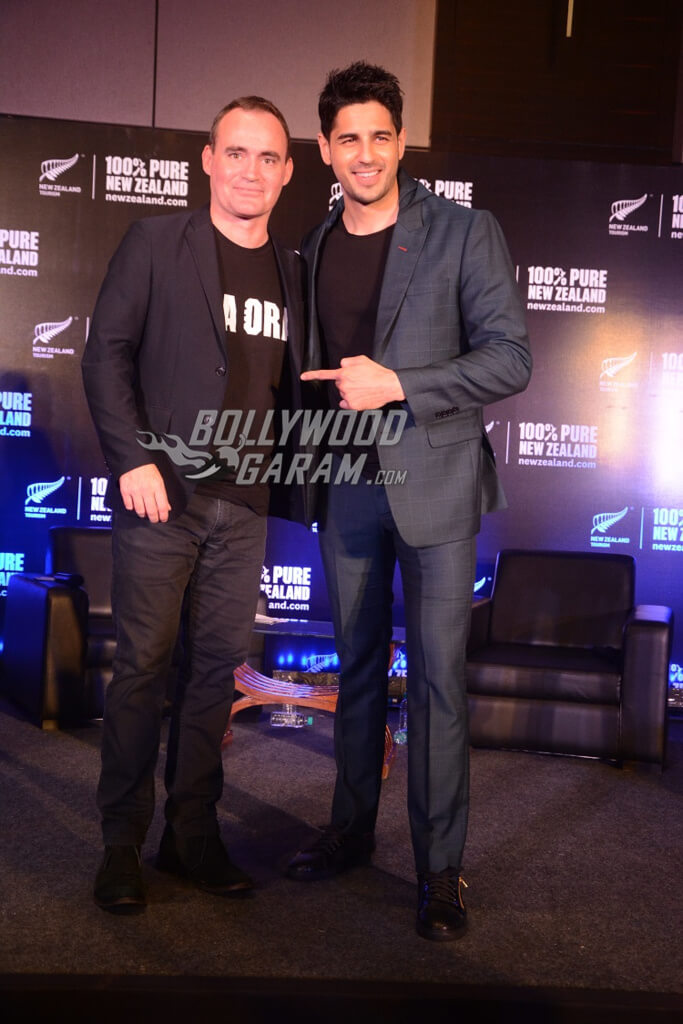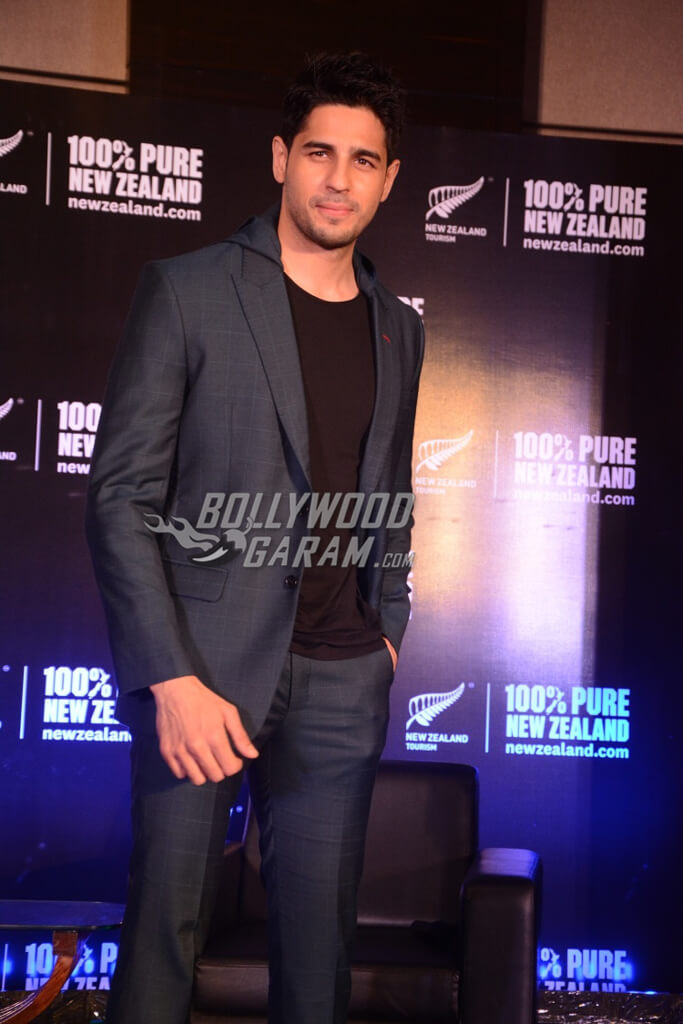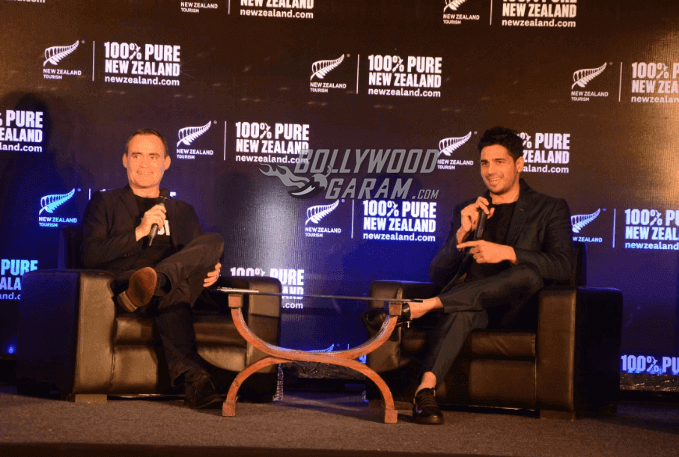 Malhotra was speaking at the Press Conference in conversation with the Tourism New Zealand Regional Manager, South and South-East Asia, Steven Dixon who said he believes "India is a priority source market for Tourism New Zealand. He further added that Indian travellers are drawn to the beauty of the country's landscapes, the authenticity of its experiences and the warmth of the people from the Kiwi land." He further praised Malhotra's tourism enhancement activities, saying, he "not only helped raise the profile of New Zealand as a travel destination to millions of Indians, but also showcased our wonderful offerings to potential visitors."
Meanwhile, Tourism New Zealand has initiated the New Zealand Specialist Programme in July 2017 at Kiwi Link India with a strategy marking an approach to make international visitors have memorable experiences under its a three tier structure program – Gold, Silver and Bronze where different facilities are available for those who choose to be the members of these tiers.
Malhotra who started his Bollywood journey with Karan Johar's Student of the Year along with Alia Bhatt and Varun Dhawan in the lead, was reportedly truly excited for his NZ visit when he was newly roped in as the ambassador for the country's tourism market. He had said in a statement, "I've heard from my friends about the many activities that New Zealand has to offer and I'm very excited for this trip. I'm a traveller who believes in experiencing everything that a destination offers and New Zealand has so much to offer," adding further, "I have also heard extensively about the food and wine, Maori culture and other unique experiences that the country offers."
Photo Credits: Viral Bhayani