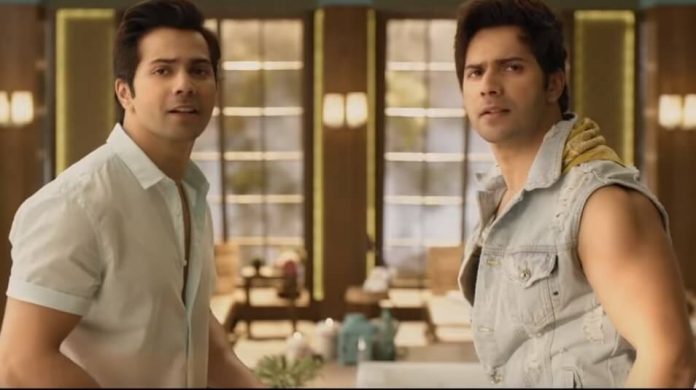 Movie Name: Judwaa 2
Cast: Varun Dhawan, Taapsee Pannu and Jacqueline Fernandez
Director: David Dhawan
Genre: Romantic Comedy
Running Time: 149 minutes
Bollywood Garam Rating: 3/5
What does a remake of a cult film really need to be like? Upbeat with the present generation, entertaining and worthy of being watched with powerful performances matching up to the level of the original one. Did Judwaa 2 make up for these criteria? Sure, it did. Varun Dhawan's performance as both the shy and polite, Prem and the flamboyant and violent Raja make him, if not more, certainly equal and the best alternative to Salman Khan's performance in Judwaa (1997).
However, despite a plethora of similarities where the original and remake look like carbon copies of each other, there are certain clearly marked differences in Judwaa and Judwaa 2. While the original movie was based on hitting the right emotional chords of its audience, Judwaa 2 is focused towards fun and entertainment, even with its glimpses of emotional reunion between parents and their child and two brothers after a gap of several years.
However, neither the original movie nor the remake had any intentions of showing logical and convincing sequence of incidents and were pitched as commercially entertaining with a clichéd, tried and tested formula of comedy of errors. The reboot, however, marks most of the movie in a foreign setting as opposed to the Indian backdrop in Judwaa.
Not only are the songs reprised and made more peppy and contemporary, even the story idea of identical twins connected by reflexes, the sequence of events and the characters have been reprised in Judwaa 2 to suit the present generation, with Varun Dhawan taking the cake for being quite the icon the youth can relate to. His expressions, dialogue delivery and entertaining gestures, along with fun dance moves are surely something the audience had long been awaiting, especially in a role where the 90s born audiences are bound to compare him to Salman or Govinda for the comic timings, boyish looks and entertaining gene that they have exhibited.
Helmed by David Dhawan both in the original and the remake, the illogical and mindless situations have managed to garner a lot of laughs and a great deal of collections at the box office too. While Judwaa 2 is fast approaching towards the Rupees 100 crore mark in less than a week of its release, Judwaa had been recorded to be the ninth-highest grosser of the year 1997.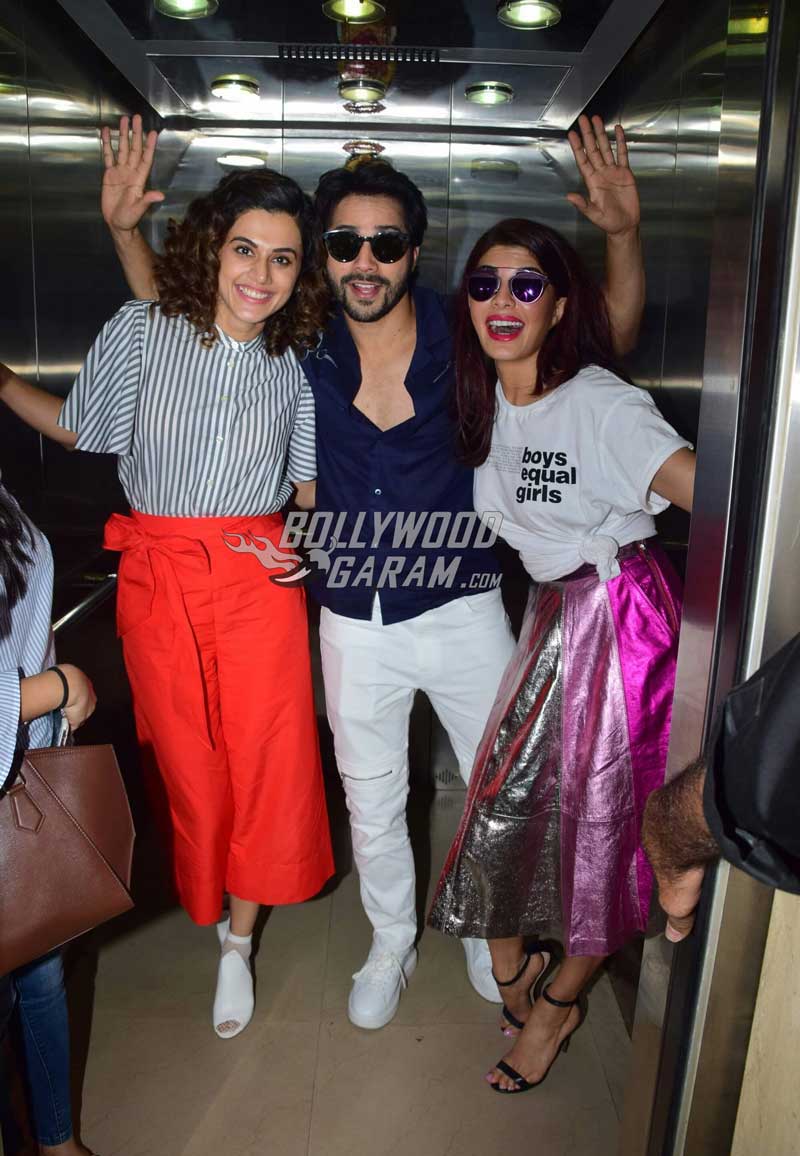 The leading ladies of Judwaa 2, Taapsee Pannu (Samaira) and Jacqueline Fernandez (Alyshka Bakshi) play their part well in the screen time and restricted stereotypical roles that they have been offered. However, Jacqueline's notoriety well matches with the flamboyance, machismo and playfulness of Varun as Raja than the chemistry between sweet and sensual Taapsee and soft-spoken, humble Prem. Taapsee however has done a good job playing a glamorous and girl-next-door role after her much serious roles in movies like Pink and Naam Shabana among others.
The supporting cast saw its supreme players in Anupam Kher, Rajpal Yadav, Ali Asgar and Upasana Singh who have essayed stellar comic roles as Mr. Bakshi (Jacqueline's father), Nandu (Varun's friend), Doctor Lulla (Prem's doctor) and Samaira's (Taapsee) mother respectively. Subplots and stereotypes could have been better addressed though in the remake, given that Judwaa 2 released after a span of 20 years since the original happened. Judwaa's subplot with Anupam Kher and Satish Shah fighting rigorously to catch hold of Raja (Salman) was a better addition as a subplot than Pavan Malhotra and a lady officer trying to follow and catch Raja (Varun) in Judwaa 2.
At the end, watch Judwaa 2 for its laughable moments, Salman's cameo that certainly marks the highlight of the film, nostalgia and the peppy numbers. The long weekend which saw Judwaa 2's release further helped boost its collections as it can be a fun weekend mood-lifting watch with slapstick comedy in almost every scene.
Photo Credits: Viral Bhayani