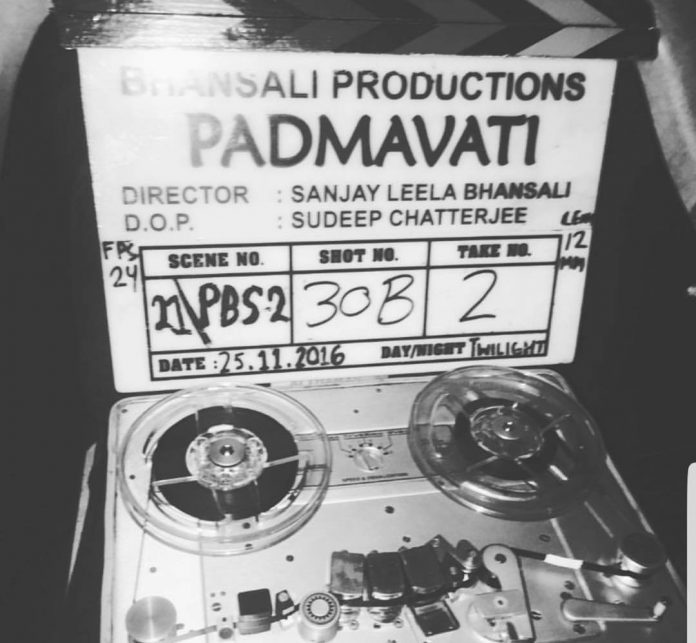 The Central Board of Film certification approved the release of the controversial film Padmavati and awarded a U/A certificate. The certificate was awarded after a few modifications but the members of Shri Rajput Karni Sena are still demanding a ban on the film directed by Sanjay Leela Bhansali.
Sukhdev Singh Gogamedi, the Karni Sena leader said that their voice will not be suppressed and that they will not allow any insult to the Rajput queen Rani Padmini. The Karni Sena leader expressed displeasure with the CBFC chief Prasoon Joshi for allowing the release of the film which stars Deepika Padukone, Shahid Kapoor and Ranveer Singh.
Gogamedi has also demanded that the director Sanjay Leela Bhansali should be jailed. Meanwhile the Censor Board has given the film a U/A certificate with a few modifications including a slight change in the title to Padmavat. The decision by the Censor Board was taken on December 28, 2017 after the film was reviewed by the Examining Committee and the special panel along with the chief Prasoon Joshi.
A long discussion was held before a final decision was taken. Joshi added that the makers of the film including Bhansali and producers Viacom 18 had agreed to the modifications suggested by the CBFC. The film Padmavati was expected to be released on December 1, 2017.
Photo Credits: Instagram