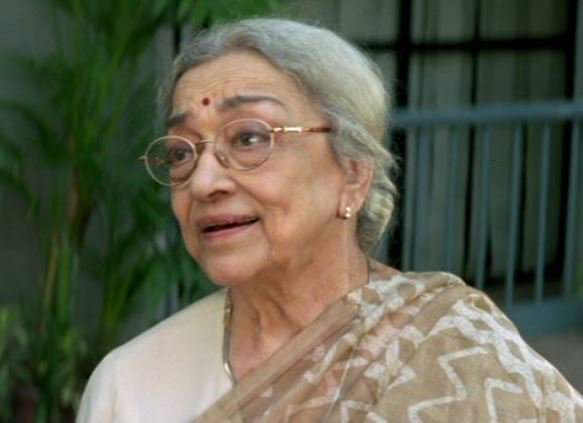 Veteran Bollywood actress Ava Mukherjee, who was known for playing the role of Shah Rukh Khan's grandmother, passed away at the age of 88 on January 15, 2018. The actress is one of the most recognizable faced in the field of films and advertisements and was known for playing the role of a grandmother in various commercials.
Ava first ventured in the a Bengali film Ram Dhaka in 1963. The film was helmed by Taru Mukherjee and then took a long break to return to films. The actress then returned to films with the Hindi film Snip in 2000. Ava then landed the role of Shah Rukh Khan's grandmother in the film Devdas directed by Sanjay Leela Bhansali and also starred Aishwarya Rai Bachchan and Madhuri Dixit.
The actress was also seen in the film Darna Zaroori Hai directed by Ram Gopal Varma and also played the lead in the film Detective Naani in 2009. Ava in the film played the role of Usha Dutt, whose not so skilled detective skills help to uncover a trafficking gang. However, her role in Devdas made her popular apart from all the TV commercials that she has featured in.
The actress was loved for simplicity and pure face and pulled-off all the grandmotherly roles in her 70s with grace.
Photo Credits: Viral Bhayani