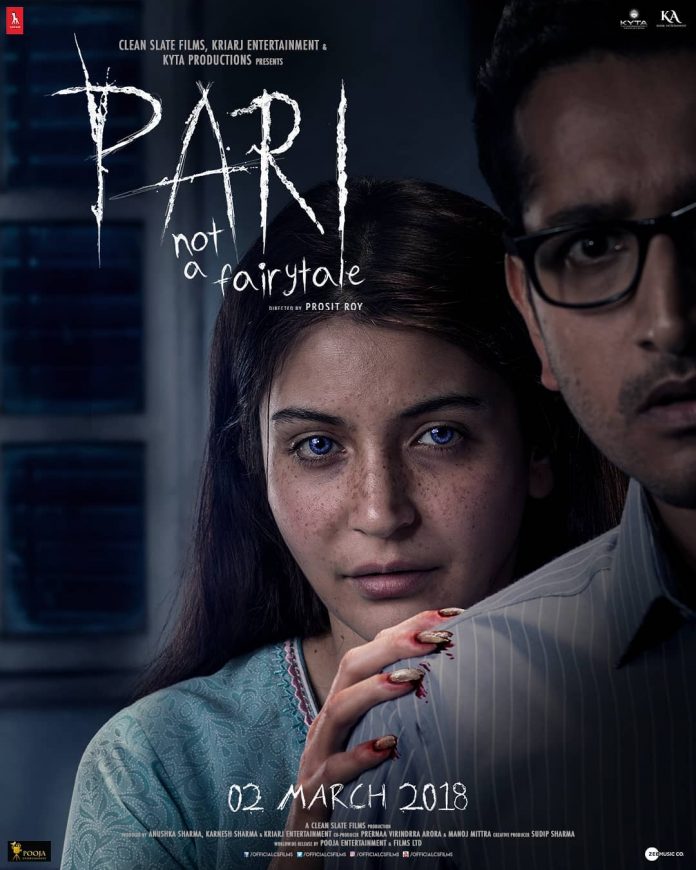 After dropping a new poster, producer Anushka Sharma has dropped a new teaser of the film Pari. While the film is ready to release on March 2, 2018, the makers are dripping various posters and teasers to increase the curiosity of the audience. The new teaser of the film has taken the spookiness a level higher.
Anushka, who plays the lead role, will give you chills and make you sit on the edge of the seat. The poster of the film has the tagline mentions that it is not a fairytale which means it is surely going to leave the audience scared and appalled. The new teaser is the scariest of all the teasers which have been released so far.
Anushka in the teaser can be seen behaving like a possessed witch and lifts her husband by his neck with her bare hands and jumps like a fierce lioness from the top. Sharma's scary expressions in the teaser have added to the horror. The finale of the teaser is the most scariest part as it shows a blood soaked Anushka holding a baby as she drinks blood from a baby feeding bottle.
Pari is directed by Prosit Roy and produced under the banners Clean Slate Films, KriArj Entertainment and Kyta Production. The film is scheduled to be released on March 2, 2018.
Photo Credits: Instagram