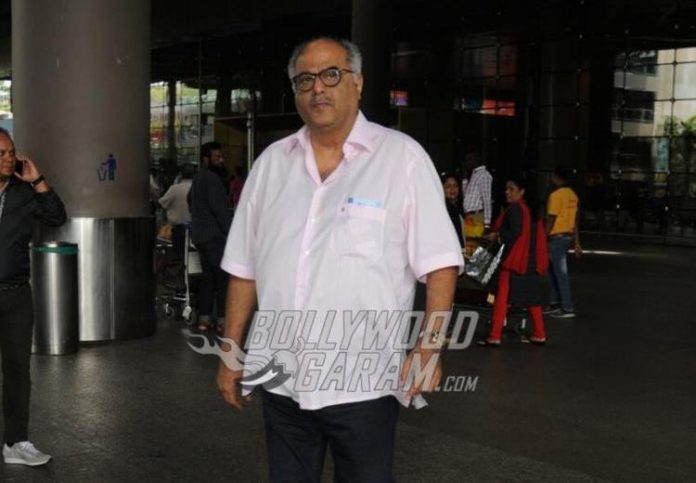 The nation gave a tearful farewell to the veteran actress Sridevi on February 28, 2018 after she passed away in Dubai on February 24, 2018. The autopsy report said that the actress died of accidental drowning. Several speculations were made about her death. Boney Kapoor in a candid talk with a popular trade analyst opened up about what actually happened on February 24, 2018.
Boney Kapoor along with Sridevi and daughter Khushi Kapoor attended nephew Mohit Marwah's wedding in Dubai. After wrapping the ceremonies, Sridevi stayed back in Dubai as she wanted to shop for daughter Janhvi, while Boney and Khushi returned to Mumbai. On February 24, 2018 morning, Sridevi called husband Boney saying she was missing him while Boney did not tell her that he was going to surprise her in Dubai as she was not used to be alone.
Boney called Sridevi from the airport and told that his phone will be switched off for a while as he will be in an important meeting. The producer reached Dubai and got a duplicate key to her room and after opening the door, the couple hugged like young teenagers and had a long chat for about half an hour. Boney then suggested that they go out for dinner and Sridevi then went to have a shower.
Meanwhile Boney sat watching a cricket match and after 15 to 20 minutes, he became impatient and called out his wife with no response. The producer then walked to the bathroom door and called "Jaan, Jaan", (that is how Boney addressed his wife) but there was still no response. Boney then opened the bathroom door which was not locked from inside and found his wife in a tub filled with water from head to toe. The filmmaker quickly rushed to save his wife as she was motionless and feared the worst. However, Boney never found out how she drowned as there was not a single drop of water outside the tub area and the one who knew what happened was no more.
Photo Credits: Viral Bhayani