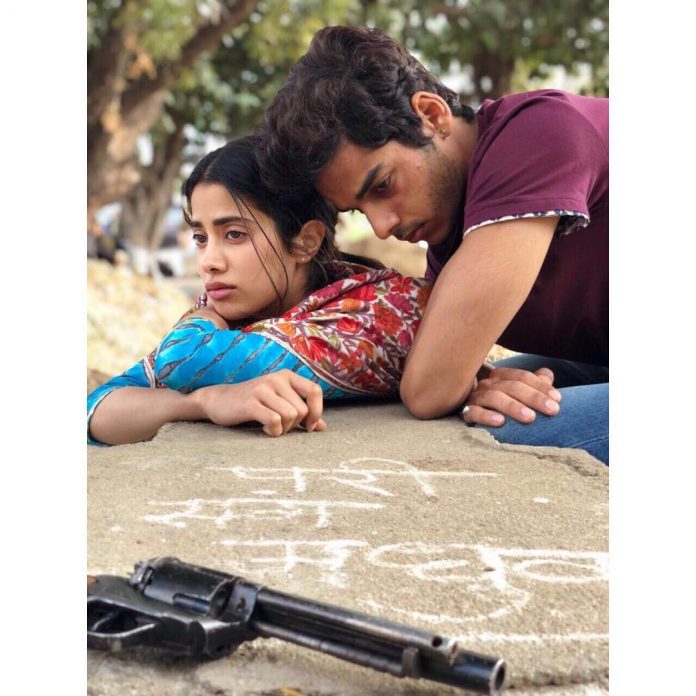 Janhvi Kapoor and Ishaan Khatter is ready to make their Bollywood debut with the film Dhadak. The young actress is back to the sets after the demise of her mother Sridevi but a few shots from the film that leaked out did not go down well with the makers. Several pictures from the sets leaked out due to the presence of the fans present around.
After the leaks, producer Karan Johar has issued strict instructions to have a no-phone policy on the sets of Dhadak to avoid further leaks. Since the film is a remake of the Marathi film Sairat, the plot of the film is already known. So it is a challenge for the director Shashank Khaitan to guard the film's look and maintain the mystery around the flick.
Many of the scenes are shot outdoors, so the makers are working on getting permissions to cordon off the area where the shoot is going on. Shashank while talking about the leaks in an earlier interview said, "It's unfortunate that people leak footage. We can only do so much to protect our product, but with outdoor schedules, it is difficult for us. Everyone around has a camera phone. Kis kisko roke? It would be nice if people were more supportive."
The film Dhadak is due to be released in theatres on July 20, 2018.
Photo Credits: Instagram