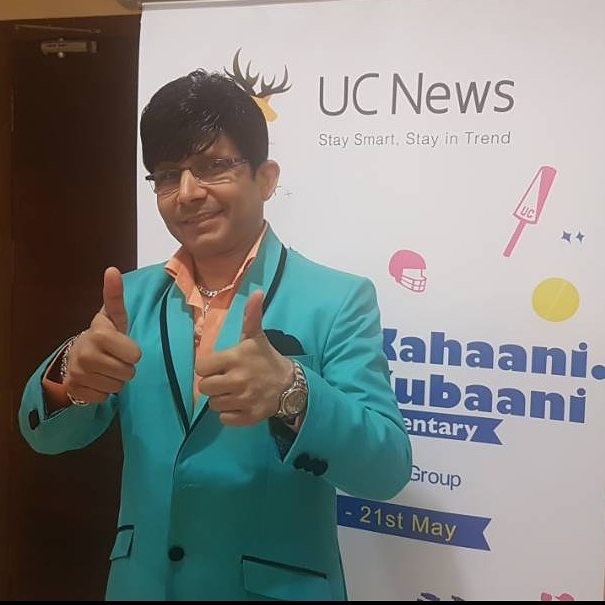 Actor and producer Kamaal R Khan, who is known for getting in to the ugliest spats with celebrities on the social network made a shocking revelation about his health. The actor has been diagnosed with stage 3 stomach cancer. Kamaal, who is also a film critic issued an official statement on Twitter, claiming that he just has a few years to live.
Khan added that he will not be able to fulfill two of his wishes: one is to produce a film and the other is to work or produce a film with Amitabh Bachchan. The actor wrote, "It's confirm that I have stomach cancer on 3rd stage, hence I will be alive for 1-2 years more. Now I won't entertain anybody's call who will try to make me feel that I am going to die soon. I don't want to live with anybody's sympathy even for a day. I will appreciate those people, who will continue to abuse me, hate me or love me like before only, and like a normal person only. I am only sad for my two wishes, which I will not be able to fulfill.(1) I wanted to make an A grade film as a producer. (2) I wanted to work with Amitabh Bachchan ji in a film or produce a film with him. These Both of my wishes will die with me forever. Now I would love to spend my all time with my lovely family. Love you all, whether you hate me or love me. KRK. (sic)"
Kamaal R Khan appeared on the reality show Bigg Boss and was thrown out soon due to his unruly behavior with other contestants on the show. Khan, who is popularly known as KRK, has many times made headlines for his controversial Tweets. Apart from TV, the actor has also worked in some of the films including Deshdrohi, Ek Villian and a Bhojpuri film Munna Pandey Berozgar.
Photo Credits: Instagram