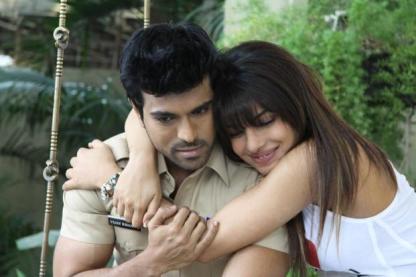 Movie Name: Zanjeer
Cast: Priyanka Chopra, Ram Charan Teja and Sanjay Dutt
Director: Apoorva Lakhia
Release date: September 6, 2013
Bollywood Garam Rating:  3/5 Stars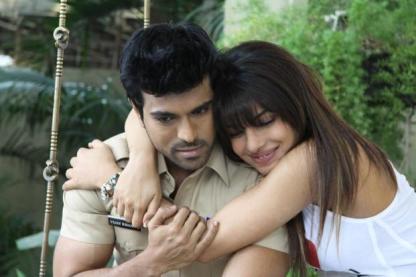 South actor Ram Charan Teja has made his Bollywood debut with the movie 'Zanjeer', which was released on September 6, 2013. The Apoorva Lakhia movie is a remake of the classic Amitabh Bachchan movie 'Zanjeer', which was filmed in 1973.
The first half of the movie can be perceived as a copy of the original flick. The story of the movie is about an angry cop who is transferred to Mumbai and is told to investigate a murder case, which brings him face to face with the mafia's head, played by Teja. For those who were great fans of the original flick, the new one might disappoint them, as the remake cannot really be compared to the original 'Zanjeer'.
Ram Charan Teja is definitely a star down south, so it can be understandable that there will be more expectations from him in Bollywood. Unfortunately, when it comes to this movie, the focus was on showing off his biceps, shouting and dancing and less on acting and his character. Chopra plays the role of Mala and it can be said that her performance is a bit forced.
Other supporting actors have tried their best, but many things in the movie have been left unexplained and as the movie remains incomplete, the excitement goes down and the viewers are left with an average flick.
Photo Credits: Live Mint