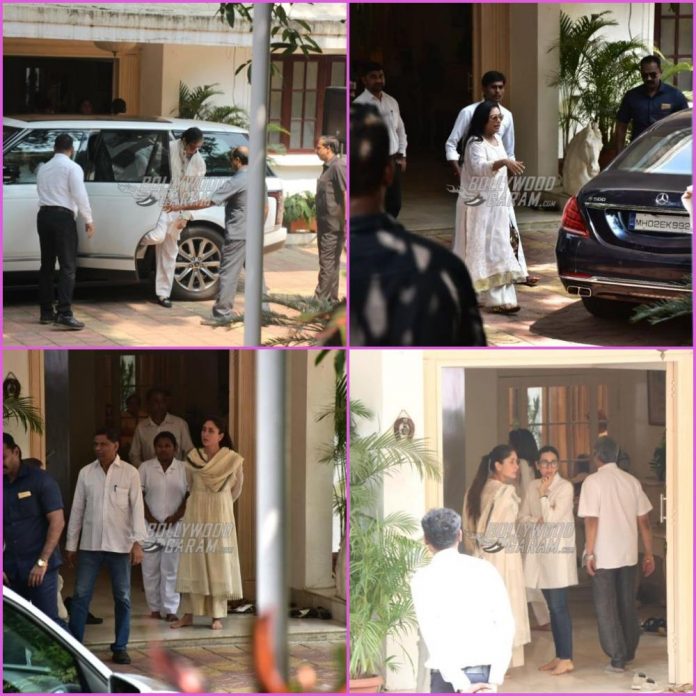 B'towners continue to arrive at the Kapoor residence in Mumbai after the death of Krishna Raj Kapoor on October 1, 2018.The 87 year old passed away after she suffered from cardiac arrest. Krishna Raj Kapoor was reportedly complaining of breathlessness and her sudden demise had left everyone saddened. The 87 year old had herself never dreamt of becoming a Bollywood star but stood like a rock by the side of her husband and supported him in all his ventures.
Amitabh Bachchan, Jaya Bachchan, Shweta Bachchan and Rani Mukerji were snapped arriving at the Kapoor residence to offer their condolences. The funeral took place at 5:30 pm at Chembur in Mumbai on October 1, 2018. Celebrities from Bollywood continue to pour in to grieve with the family.
Several celebrities from Bollywood expressed their grief through their respective social networking accounts. Others who visited the Pali Hill house earlier in the day included Aamir Khan, Sanjay Kapoor, Anil Kapoor and Kajol.
Granddaughter Riddhima Sahni, took her Instagram account and shared a lovely picture of Krishna Raj Kapoor.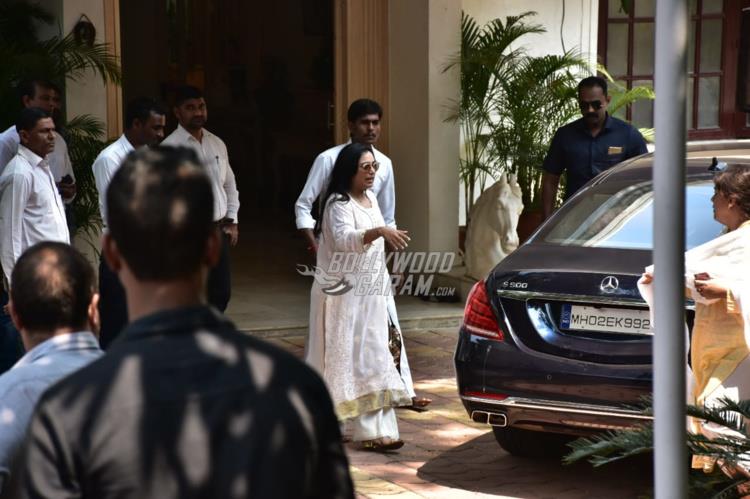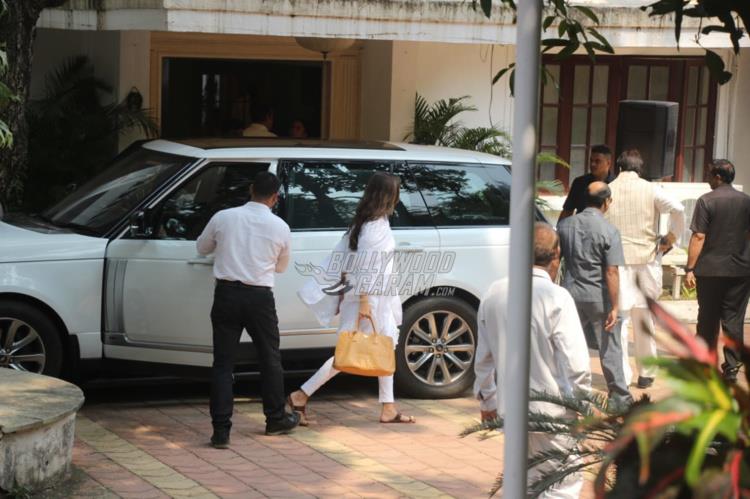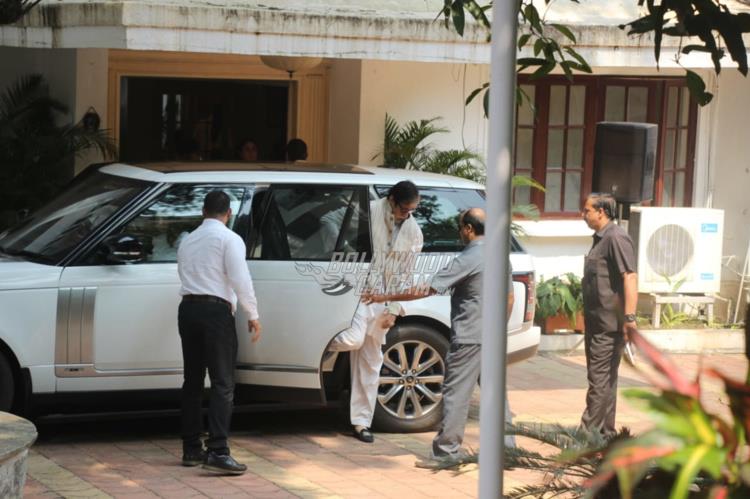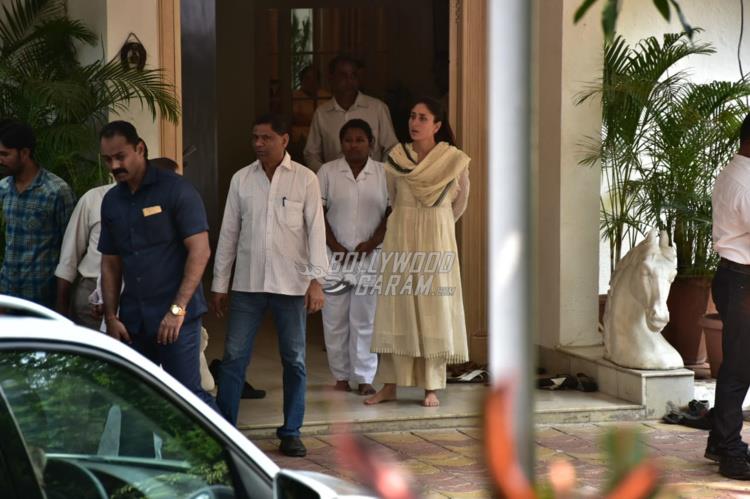 Photo Credits: Viral Bhayani