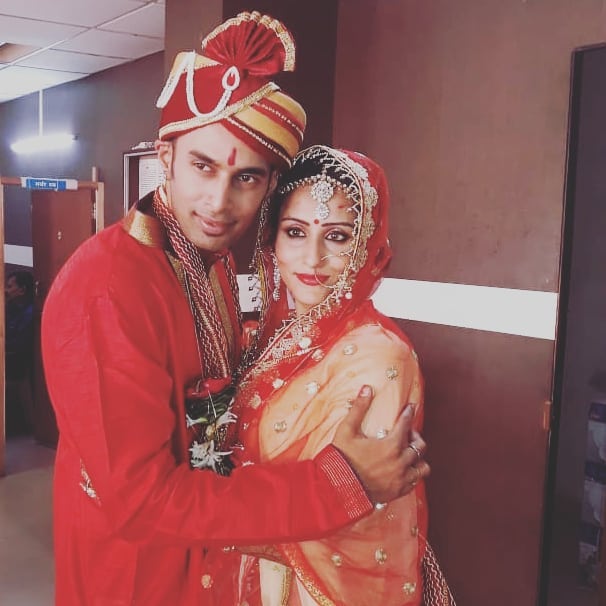 Sudden suicide by TV actress Pratyusha Banerjee had shocked the entire nation. Her former boyfriend Rahul Raj Singh, was embroiled in the suicide case and had given several clarifications. Rahul is now married to his girlfriend Saloni Sharma.
The actor shared the news on his Instagram account. Rahul shared a picture of himself with his bride Saloni, who was seen dressed in a red bridal outfit while the actor was seen dressed in a red sherwani. The couple had a court marriage on November 15, 2018 in presence of family members.
Rahul wrote on his Instagram account, "Today on this auspicious day,we have got married to each other and promised a life of love,togetherness and lots of fun to each other! Please give us all your blessings and love as we begin this new chapter in our life!!! P.S.More pics coming up…Hubby&Wifey#Shaadi Time!#." The actor on his birthday post had mentioned Saloni as his "soon to be wife". Rahul Raj Singh had then wrote, "It has been a long year for me. One which had many ups and downs, several highs and several lows but like they say – what does not kill you only makes you stronger. On my Birthday today, I would like to wish every single person who came, who wished me, who called and messaged, and even those who didn't!! Thanks so much!! And of course A Very Happy Birthday to Me!!!"
Rahul's former girlfriend was found hanging from the fan at her apartment in Mumbai on April 1, 2016.
Photo Credits: Instagram