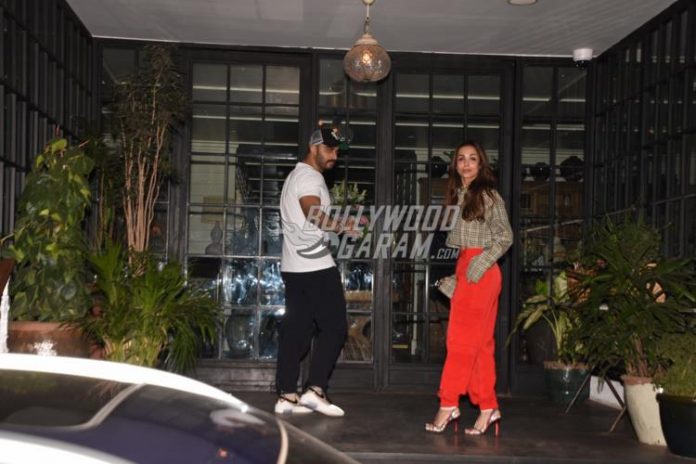 Malaika Arora and Arjun Kapoor have been dating for quite some time but so far have not come out in open about their relationship. Latest reports have claimed that Arjun and Malaika are all set to get married on April 19, 2019. According to the reports, the couple will have a Christian wedding and the guests will include Kareena Kapoor, Karisma Kapoor, Ranveer Singh and Deepika Padukone.
Arjun and Malaika have officially not admitted about their relationship but their special media exchanges and frequent outings together have given enough hints to the people to know that they are indeed dating. The Ki and Kaa actor in a recent interview talked about his romance rumours and said, "When there is something to talk about, you will all know." Even Malaika was asked about her impending marriage rumours to which the actress replied, "When there is something to talk about, you will all know."
Malaika Arora in a recent interview had indirectly spoken about her relationship and said, "I guess everyone wants to move on and find love and companionship with people they can relate to. And if you do, I think you are just lucky. If you can do that, I think you are lucky to find that second chance at being happy." Arjun in a recent episode of Koffee With Karan confessed that he is no more single.
The actor had appeared on the season 6 of the show with sister Janhvi Kapoor.
Photo Credits: Instagram