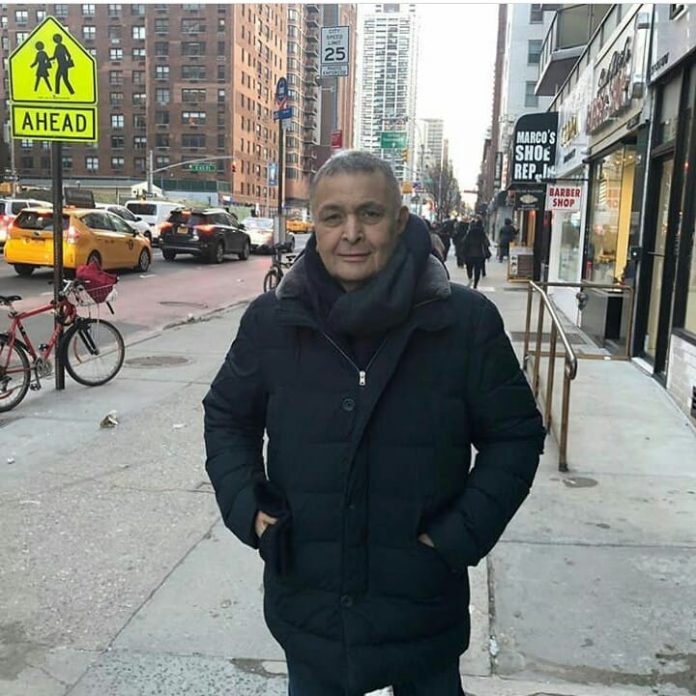 After about a year of speculation, actor Rishi Kapoor finally revealed that he was suffering from cancer and is now cancer free. For some reasons, the veteran actor decided to keep his battle with cancer to himself. The actor out of Mumbai and was undergoing treatment in New York. Rishi's childhood friend Rahul Rawail, Tweeted revealing that Kapoor is now cancer free. This was when Rishi came out to speak about his eight month battle with cancer.
The Bobby actor said, "My eighth month of treatment started on May 1 in the US. But God has been kind! I am in remission, meaning now I am cancer-free." Reports say that there are more procedures to go through before the actor will be able to return home. Kapoor further revealed, "I will have to do a bone-marrow transplant which in all probability should take another two months minimum."
The actor was thankful to his wife Neetu Kapoor, who he said, stood by him like a rock as he called himself a difficult person to handle as far as food and drink are concerned. Rishi further revealed that during his illness, his children Ranbir and Riddhima have supported him well.
Rishi Kapoor was last seen in the web feature Rajma Chawal in which he was seen in a troubled relation with his screen-son.
Photo Credits: Instagram