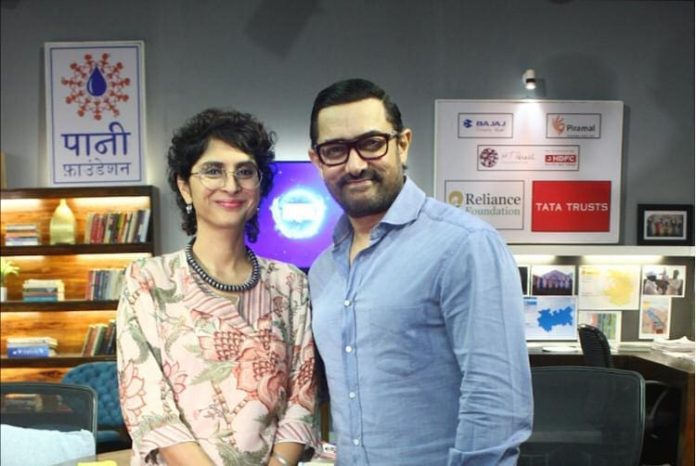 Aamir Khan is known as the perfectionist of Bollywood when it comes to the choice of his films. However, wife Kiran Rao is also a skilled filmmaker. The Lagaan actor shared two films that were made by wife Kiran. But the catch is that the film is not the regular 2 and a half hour films but has a running time of just ten seconds. The running time has left husband Aamir surprised, who says he did not know it was even possible.
Aamir shared one of the films and wrote, "Hey guys, Kiran has made some 10sec films. I didn't know it was even possible to tell a story in 10 seconds! She has shown me how.Check them out (1/2) Love." The film has shown two school-going children having food. The mother gives the son a full glass of milk while the daughter gets just half a glass of milk. Looking at this disparity, the boy pours milk from his glass to evenly divide it between them. At the end of the video there is a message that says, "It takes a few seconds to show change."
The Thugs of Hindostan actor shared another ten second film which showed a woman with a deep scar on her face as she tries soothing it with an ice pack. This is when her maid hands her a phone that has the mobile number of the police helpline 100 dialing on it. The woman acknowledges it and decides to call the police. The video also has a message that says, "It takes a few seconds to show courage".
On the work front Aamir Khan was last seen in the film Thugs of Hindostan which could not work as expected at the box office and turned out to be a disappointer. The film failed despite having a huge star cast. The actor will next be seen in the film Laal Singh Chaddha.
Photo Credits: Instagram