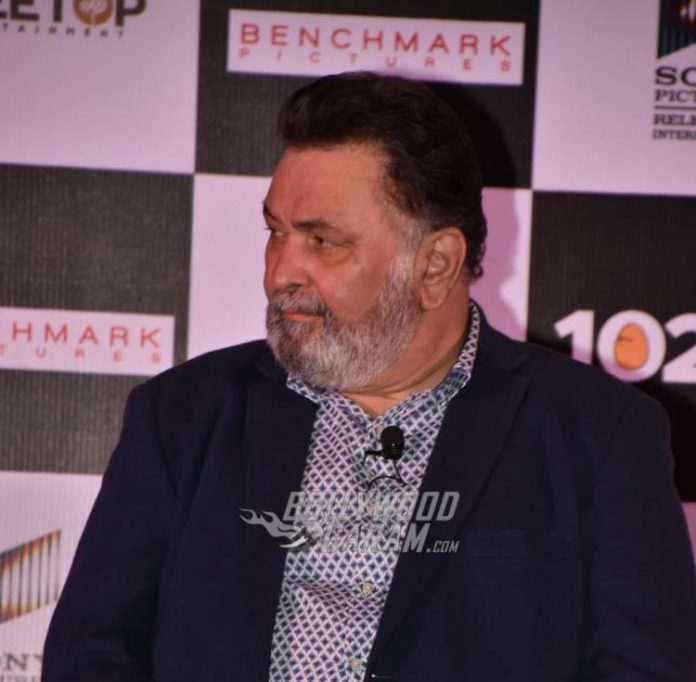 Bollywood actor Rishi Kapoor has been living in the US with wife Neetu Kapoor for almost ten months now. Brother Randhir Kapoor had recently confirmed that Rishi was suffering from cancer and that he stayed in the US for his treatment. While Rishi was undergoing treatment for cancer children Ranbir Kapoor and Riddhima Kapoor Sahni have been supportive with their constant visits. Rishi recent opened about his illness and said that there was no time for reaction as his son Ranbir had immediately flew him to New York.
The Bobby actor said, "There was no time to react. I was shooting in Delhi. I was on the sixth-day shoot of a new film when my son (Ranbir Kapoor) and a close family associate came to Delhi, spoke to my producers and explained the problem. By evening, they got me to Mumbai and soon after, they flew me to New York. I had no time to react or introspect. My son literally forced me into the aircraft and flew here with me. The acceptance comes gradually". Kapoor has spent a considerable about of time in New York City and are planning to return to India by the end of August.
The actor explained that he cannot come back home as he is under treatment and under observation. Rishi also expressed that this has taken great patience or else he would have come back to Mumbai long time ago.
In April, 2019, elder brother Randhir had confirmed that Rishi Kapoor is almost cancer free and is on a road to recovery.
Photo Credits: Viral Bhayani