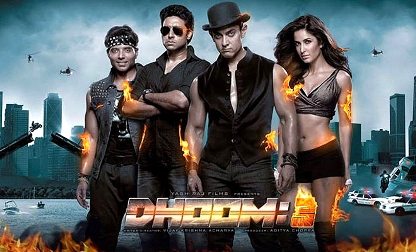 The makers of the upcoming movie, 'Dhoom 3' have released a new motion poster which features Aamir Khan, Abhishek Bachchan, Katrina Kaif and Uday Chopra. The cast of the flick are all gathered together for the first time for this motion poster.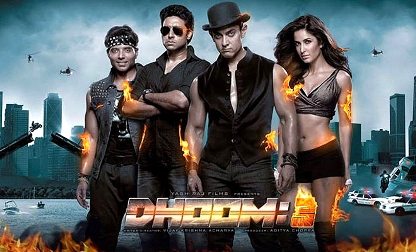 The motion poster starts off with a speeding bike, while the biker tries to avoid the police cars, after which one of the cars turns upside down. This is the moment when the characters are introduced one by one, including Abhishek, Katrina, Aamir and Uday.
The movie has been shot in Chicago and has been directed by Vijay Krishna Acharya, who also directed the previous flicks in the 'Dhoom' franchise. 'Dhoom 3' is scheduled to be released on December 20, 2013.
Photo Credits: Indian Express