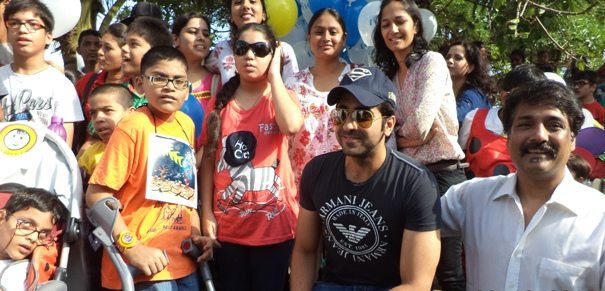 BollywoodGaram.com: Bollywood actor Ayushman Khurana showed his support to children suffering from cerebral palsy at an event celebrating World Cerebral Palsy Day in Mumbai on October 2, 2013. The event was attended by 500 people in the city, who gathered to celebrate dignity in ability.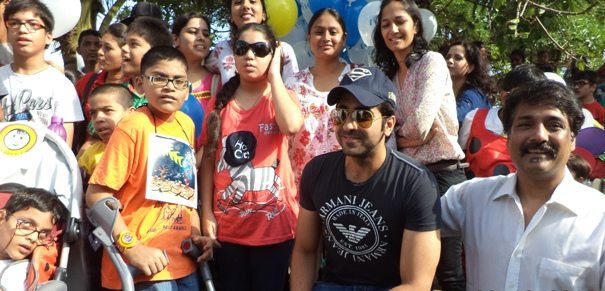 People gathered as part of the initiative to offer their support and ideas to people who are differently-abled and to make the world a better place to live in. More than 17 million people in the world live with the disorder known as cerebral palsy, which is the most common disability in childhood.
The impact of the disorder can range from weakness in one hand to a total lack of voluntary movement. There is no permanent cure for this disorder, but efforts can be made to improve the quality of life for people suffering from cerebral palsy. Khurana participated in the programs which were organized by the Indian academy of cerebral palsy in order to mark the World Cerebral Palsy Day.
More than 500 adults and about 150 children came together to take part in the initiative and support the differently-abled people. The day began with a carnival walk by children and some of the activities included a trade fair and fun fair. The event also featured awards which were given out  in different categories.