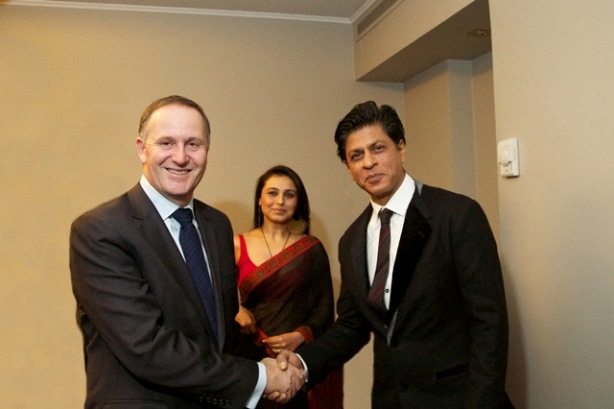 Bollywood superstar Shahrukh Khan was greeted by the Prime Minister of New Zealand and Minister of Tourism, the Rt Hon. John Key at an event which was held in Auckland, New Zealand on October 4, 2013. The star arrived in Auckland on October 3, 2013 and is currently on tour with Limelight Entertainment's 'Temptation Reloaded' show.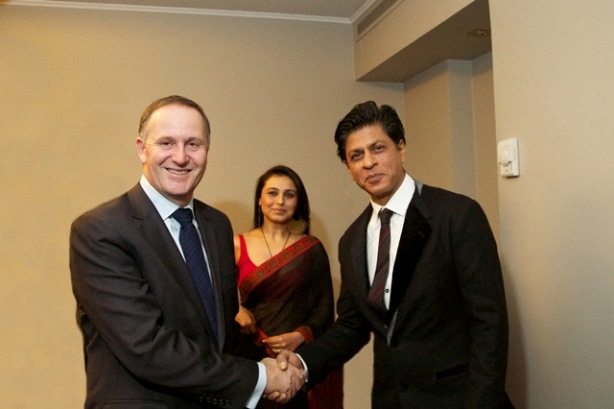 The 'My Name Is Khan' actor was welcomed in a traditional Maori manner and was given an official New Zealand Black Caps cricket shirt, as the superstar is a huge fan of the game. At the event, Shahrukh expressed his interest in having New Zealand as a potential film location and New Zealand and India already have a co-production deal.
In recent years, two Indian movies – 'I Hate Luv Storys' and 'Players' – have been filmed in the country. Key also sent out a public invite to all cricket fans from India, to come to New Zealand in January 2014 and February 2014, when the Indian national team will be visiting the country. Tourism New Zealand has recognized India as an emerging tourism market, which provides enormous growth.
At the moment, New Zealand has around 30,000 tourists from India every year and the goal is to increase this to 50,000 by 2016. Shahrukh thanked his hosts for the warm welcome and talked about his previous experiences when he visited the country 12 years ago.