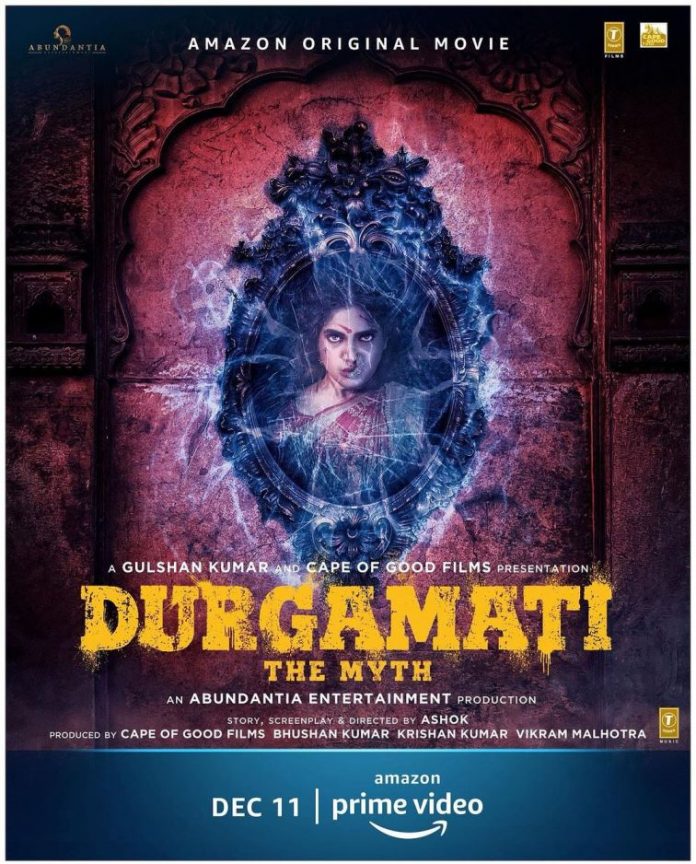 Bhumi Pednekar had earlier revealed the teaser of the upcoming film Durgamati. The makers have now launched the official trailer on November 25, 2020. The film is the official Hindi remake of the Telugu flick Bhaagamathie. The Hindi version of the film is directed by G Ashok and will see Bhumi Pednekar play the lead role of Durgamati.
The trailer has shown the transition of Bhumi from a prisoner to Durgamati. The 3 minute 21 seconds video begins with a glimpse of the Durgamati temple and then Arshad Waarsi enters as a politician, who believes in the power of people instead of the phrase 'people in power'. His success in politics does not go down well with the opposition, who then lay a trap against him.
The trailer has also shown a few glimpses of actress Mahir Gill, who plays the role of a cop, who has been handed over a case of stolen idols from temples. Then comes Bhumi Pednekar, who has been in jail since many years for committing a murder.
The trailer has sent out a clear message that it is a horror thriller and will soon be released on Amazon Prime. The happenings might seem confusing in the trailer, but the transition of Bhumi from a prisoner to Durgamati is nerve racking. The film is all set to be released in theatres on December 11, 2020.
Watch the official trailer here:
Photo Credits: Bhumi Pednekar official Instagram account