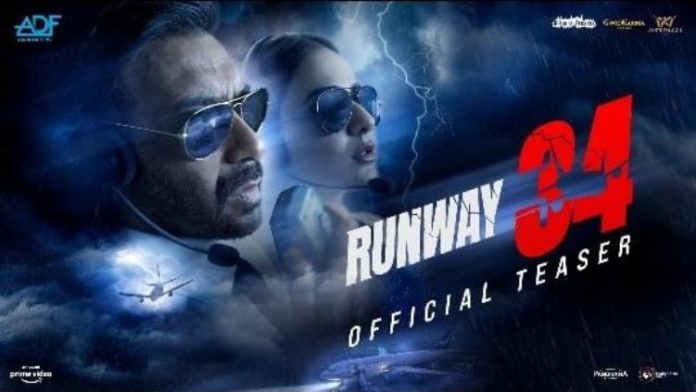 Runway 34 is one of the most awaited films of 2022 and features Amitabh Bachchan and Ajay Devgn in lead roles. Salman Khan, shared the teaser of the film while saying that since none of his films is ready for this Eid, he has decided to promote Ajay Devgn's film instead which will be released this festive season. The film also stars Boman Irani and Rakul Preet Singh playing important roles.
The 47 second teaser video has shown Ajay and Rakul flying a passenger plane under turbulent weather conditions. The teaser has also shown a glimpse of Amitabh Bachchan who might be the in charge of investigating the incident.
The makers of the film have also given an idea that it is based on real life incidences which has made the audience curious as to which incident the film could be based on. The teaser has also revealed that the official trailer of the film would be released on March 21, 2022.
Ajay Devgn while talking about the film has said that it is an emotional high-octane thriller flick. The film is directed and produced by Ajay Devgn and is all set to be released in theatres April 29, 2022. Runway 34 will be clashing at the box office with the Tiger Shroff and Tara Sutaria starrer Heropanti 2.
Watch the official teaser here:
Photo Credits: Ajay Devgn official Instagram account