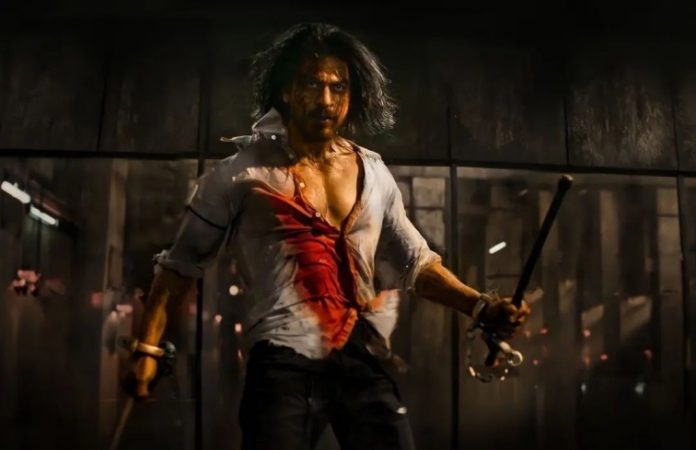 Cast: Shah Rukh Khan, Deepika Padukone, John Abraham and Dimple Kapadia
Director: Siddharth Anand
Genre: Spy thriller
Running time: 146 minutes
Bollywood Garam Rating: 4.5/5 stars
It is not just Pathaan that had to undergo harsh waters but the film also marks the return of Shah Rukh Khan to the entertainment industry with a massive success. Shah Rukh Khan, Deepika Padukone and John Abraham have together created one of the most successful entertainers under the spy thriller genre.
The makers made sure that every aspect of the film is perfect and it includes the story that impressed the critics, entertainment factor that kept the audience engaged at all times and the unpredicted narrative that kept surprising the audience at every level. The story of the film is about Pathaan played by Shah Rukh Khan, who is a RAW agent and a part of the unit operated by Nandini played by Dimple Kapadia. Pathaan is sent on a mission to deal with Jim, who was an ex-RAW agent and aims to release Raktbeej, which is a mutated small-pox virus that can kill a person within hours.
While there are more factors to the story, the performances by the stars were phenomenal. Shah Rukh Khan has returned with his charm and has done everything at the best, be it romance, action and a few comic moments as well. Deepika Padukone is the eye candy and has showcased the best of her performance. John Abraham as the bad man also seemed promising, but still lacked clarity of his character. In the same way Dimple Kapadia as a RAW chief also did justice to her character and role.
There is no dull moment during the entire running time and the highlight of the film is the cameo with Salman Khan. The grandeur of his entry leaves the audience in awe of his charm and the chemistry between Salman and Shahrukh is phenomenal. The climax has also indicated that Shah Rukh will be seen in a cameo role in Salman Khan's Tiger 3 and Pathaan will also soon have a sequel.
Photo Credits: Pathaan Official Instagram Account