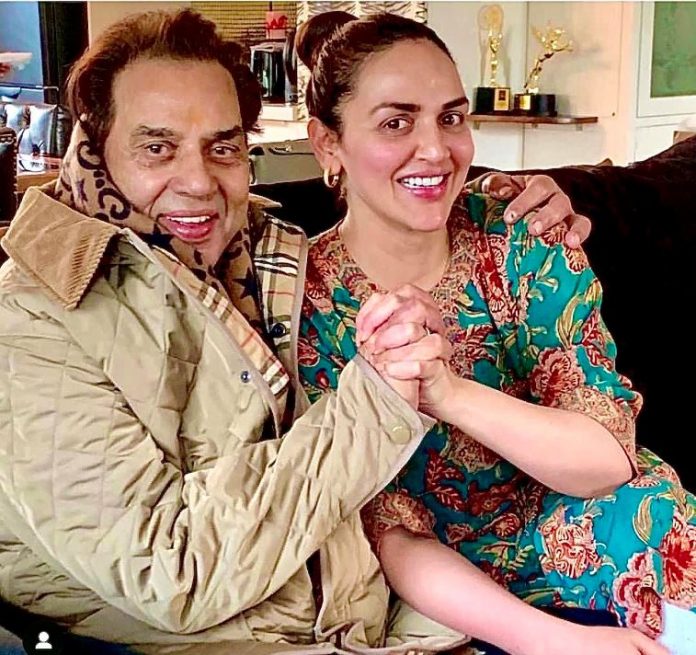 Indian actor Sunny Deol's son Karan Deol got married to Drisha Acharya recently. The wedding and the festivities saw the attendance of the Deol family that included Dharmendra and Bobby Deol and his family. However, Hema Malini along with Esha Deol and Ahana Deol were not a part of the celebration. Earlier it was reported that Hema Malini did not attend as she was not invited, but now Dharmendra has issued a public apology on his social media account to clarify things.
Dharmendra took his social media account and posted a picture of with Esha Deol with a note that addressed Hema, Esha, Ahana as well as the Takhtani and Vohra family. The veteran actor confessed that he could have talked to them personally. This is not the first time the actor has apologized to Hema Malini openly. Earlier too, Dharmendra had apologized on social media when he made fun of Hema Malini over a picture of her where she is seen cleaning the roads as a part of a cleanliness drive.
The absence of Hema, Esha and Ahana had raised eyebrows. If fans can recall, both the families have never come together to attend festivities in the past. Sunny Deol and Bobby Deol had not attended Esha and Ahana's weddings as they did not want to hurt the feelings of their mother Prakash Kaur. However, the brothers did not shy away from sending gifts to their half-sisters to wish them well on their big day.
On the other hand Esha has always talked high about her half-brothers Sunny and Bobby in open. Karan got married to his childhood friend Drisha in a grand traditional wedding in Mumbai. The festivities were attended by the Who's Who of Bollywood. Esha too took her Instagram account and wished her nephew Karan and his wife Drisha in a post while congratulating them on their big day.
Photo Credits: Dharmendra Official Instagram Account