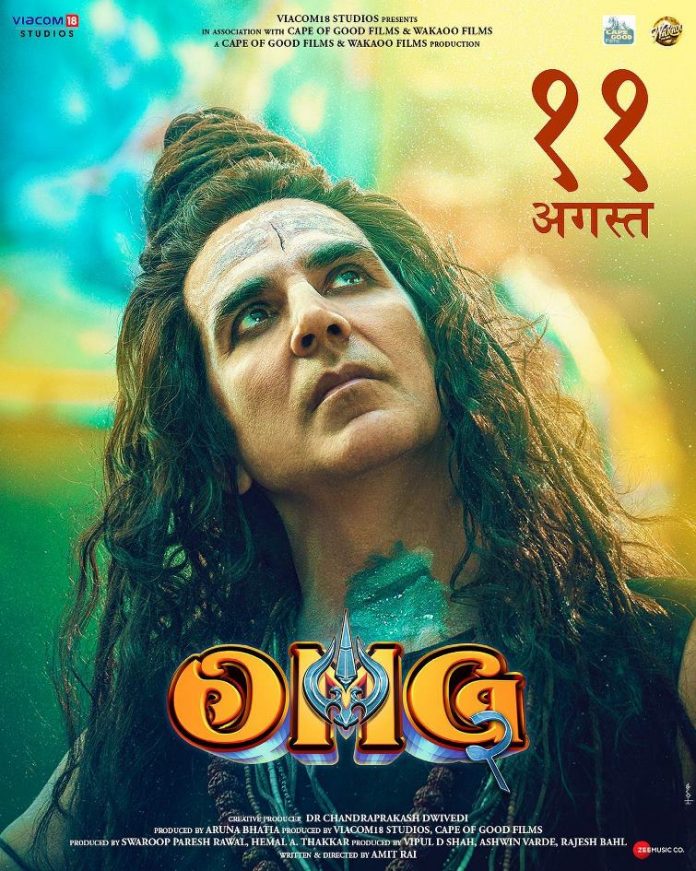 Bollywood star Akshay Kumar is one of the busiest actors in the industry. The actor is a part of a number of projects and recently dropped his first look from the upcoming film OMG 2 which is ready to be released in theatres on August 11, 2023. OMG 2 is the sequel to the 2012 movie OMG which starred Akshay along with Paresh Rawal and was helmed by Umesh Shukla. The sequel is written and directed by Amit Rai and will have an interesting cast with Pankaj Tripathi, Arun Givil, Yami Gautam and Amir Naik.
OMG 2 will be talking about the Indian education system. Akshay shared the poster and revealed that the film is ready to be released in theatres on August 11, 2023. The actor also shared that the makers will soon be releasing the teaser. The poster has shown Akshay in Lord Shiva's avatar. The earlier film had seen Akshay playing the role of Lord Krishna, who had disguised himself as a human while guiding Paresh Rawal, who was an atheist. The film had talked about the unnecessary superstitions that people follow.
Rawal in the film was seen playing the role of Kanji Lalji Mehta, who suffers loss as his shop of idols and antiques gets destroyed in an earthquake. This is when his friends and neighbors had blamed the incident on his atheism. When Mehta approached the insurance company for a cover, he learns that the company does not cover damages caused by natural calamities. However, Kanji decided to sue the insurance company and manages to get his claim.
Earlier the film was expected to be clashing with the Ranbir Kapoor starrer Animal at the box office. But the makers of Animal now have a new release date. It will be interesting to see Akshay Kumar in the sequel to OMG which is ready to be released during the Independence Day weekend.
Photo Credits: Akshay Kumar Official Instagram Account