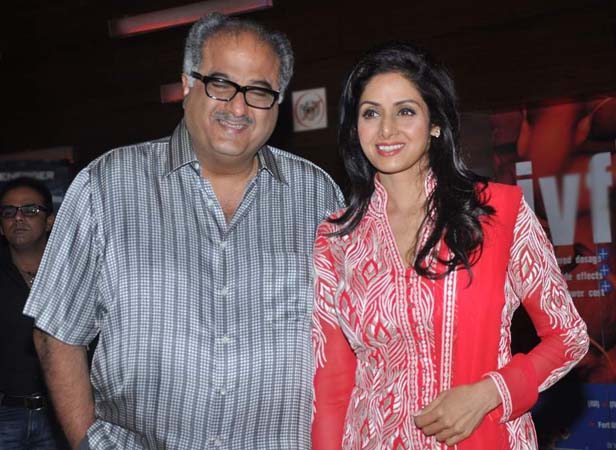 Veteran actress Sridevi attended the premiere of Bengali movie 'Mishawr Rahasya' on October 9, 2013. The upcoming movie is a Bengali adventure thriller directed by Srijit Mukherji and stars Prosenjit Chatterjee and Aryann Bhowmik.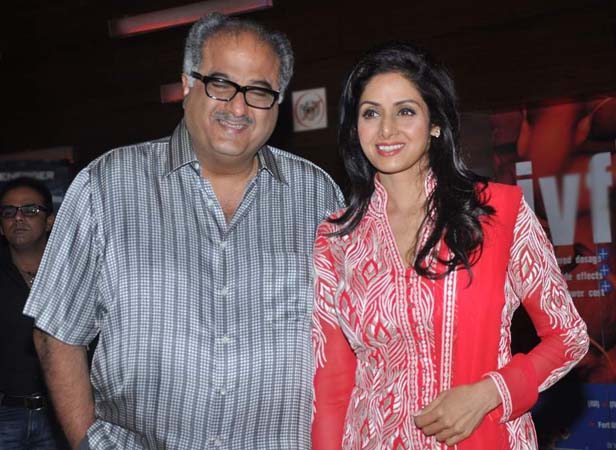 The premiere of the flick was also attended by actress Moushumi Chatterjee, who was previously seen in many Bollywood movies, playing the role of a mother. Sridevi arrived at the premiere with husband Boney Kapoor and the couple was greeted by the makers and the cast.
The music from the movie was released on October 2, 2013 by the cast and crew at an event at Oberoi Grand Hotel in Kolkata, India.