Bollywood Garam: There have been great improvements in the relationship between Siddharth Mallya and 'Love Aaj Kal' actress Deepika Padukone. If rumours are to be believed, the couple is slowly approaching a serious relationship, and this was quite visible to all at a recent IPL match, where they kissed in public view.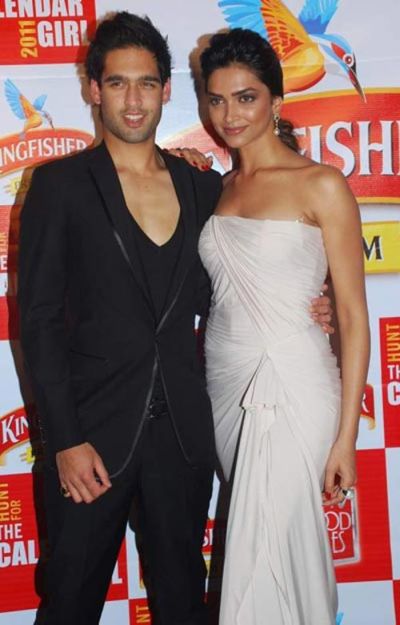 Close friends of the couple have even said that the 'Om Shanti Om' actress has warned him to stay away from girls. The warning came especially after there were reports of Siddharth partying hard with actress Sohpie Chaudhary, while Deepika was away shooting for a movie in Bhopal.
The development in the relationship has been noticed in the past 1 and a half months, and even though neither of them have offciailly spoken about their relationship, their actions speak louder than words here. To add to the drama, Siddharth hasn't been spotted partying with any girls in over a month.
Moreover, even Deepika has been avoiding any bonding with her male co-stars, and that even includes 'Desi Boyz' co-star John Abraham (though photos say otherwise). As the IPL session is on, Mallya Jr. has thrown many parties but was seen chilling on his own at all the parties in order to avoid any kind of controversy. The parties did not have the actress, but Siddharth, like a good boy, stayed away from the hot girls and maintained a distance to be faithful to his lady love.
Look's like love is really 'brewing' between these two!