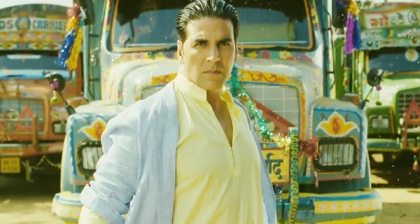 BollywoodGaram: Movie Name: Boss
Cast: Akshay Kumar, Aditi Rao Hydari, Mithun Chakraborty, Ronit Roy and Shiv Pandit
Director: Anthony D'Souza
Release Date: October 16, 2013
Bollywood Garam Rating: 4/5 stars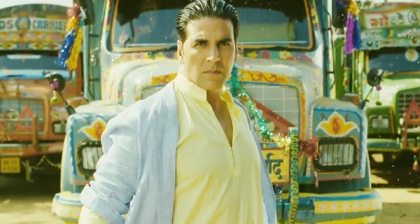 After a failed attempt of shooting underwater sequences in 'Blue', director Anthony D'Souza is back with a bang with Akshay Kumar as his main star in 'Boss'. This time, the makers have made a movie which is going to be fun to watch and each sequence can be called an 'item'.
'Boss' follows the story of Satyakant – played by Mithun Chakraborty – who unknowingly kills a teenager, but his eldest son – played by Akshay – takes the blame for it. Boss, played by Akshay is sentenced to jail and when he is released, he decides to move to another city. The director has managed to make every sequence of the movie like a celebration.
All in all, it can be said that there is plenty of entertainment for the audience. The best role in the movie is that of Ronit Roy, who plays a cop and the introductory sequence of the actor is worth a catch. Shiv Pandit has also done his best and has a strong screen presence, while Sonakshi Sinha will be seen in an item song, but goes unnoticed throughout the flick. Overall, it is a full-on masala movie which can be enjoyed by people of all ages.
Photo Credits: gauravsmoviereviews