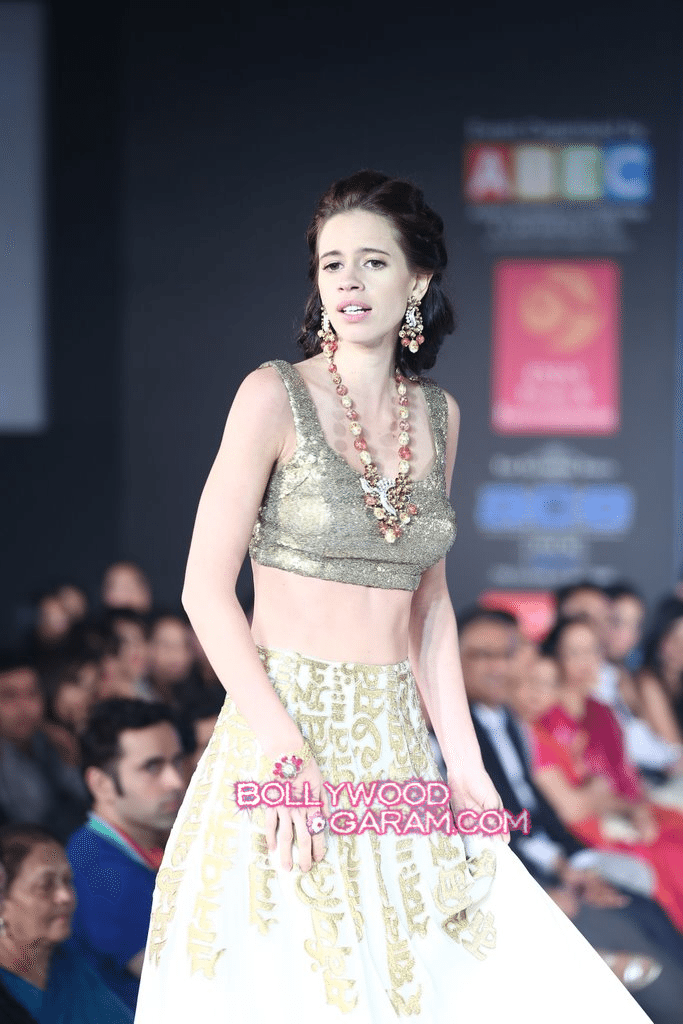 BollywoodGaram.com: Bollywood actress Kalki Koechlin recently walked the ramp at the Lakme Fashion Week 2013 and did it again as the showstopper for the designer duo Riddhi and Siddhi Maxpencar at the 'Style Walk'. The actress completed her walk as the showstopper, but was allegedly termed "mentally disturbed", as she reportedly forgot to walk the ramp along with the designers.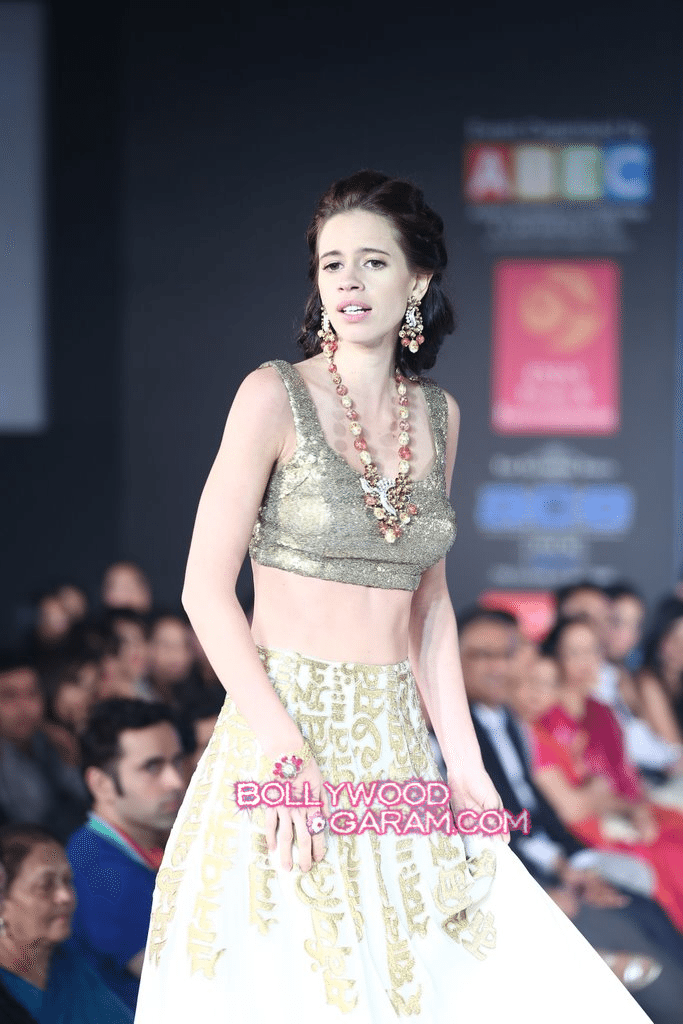 Media reports said that after her ramp walk, Kalki was busy giving bytes to TV channels when her presence was required on the ramp one more time. This lead to a full fledged controversy as to whether the actress was indeed called "mentally disturbed" by the designer duo for allegedly not adhering to her job. Kalki, on the other hand, said she was whisked away by the organizers to the press area where she only had praises for the designers.
After hearing these accusations, the "Dev D" actress took to her Twitter account and criticized the designers. Kalki said,  "After a 4 hour wait in lehenga, jewellery make up they have the gall to call me mentally disturbed! Riddhi siddhi, dp designers, shame on you".
Designers Riddhi and Siddhi seemed upset with the way things were blown out of proportion and revealed that they never said  anything about Kalki's character to the press and Kalki didn't clear it out with them either.
Riddhi stated  in a press release to the media, "What Kalki has wrote is so untrue. We are shocked to see this accusations from her. We would never stoop down to talk about anyone this way. We were glad that Kalki was sporting our garment on the ramp as we think she is one of the best dressed style icons in Bollywood.
"It was primarily a jewellery show and not a clothing one, " Riddhi added,  "she was supposed to walk with Jewellery designers which she didn't do for which she was being paid by the DP jewellers and walking with us on ramp was never decided. This full incidence has been blown out of proportion by someone and we are mighty miffed with Kalki for dragging us into this without checking the facts. We do not need such kind of publicity by putting someone else down. The least Kalki could have done was to ask her agent to call us before putting this matter on Twitter. "
The designer duo said that they want an official apology on Twitter and other media sites for defaming the designers.
The latest tweet by Kalki Koechlin suggests that she wants to clear things out with the designers.
Photo Credit: Viral Bhayani