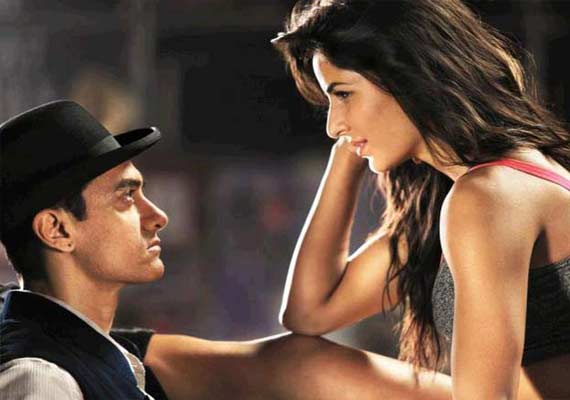 BollywoodGaram.com: Movie Name: Dhoom 3
Cast: Aamir Khan, Abhishek Bachchan, Katrina Kaif and Uday Chopra
Director: Vijay Krishna Acharya
Release Date: December 20, 2013
BollywoodGaram Rating: 4/5 stars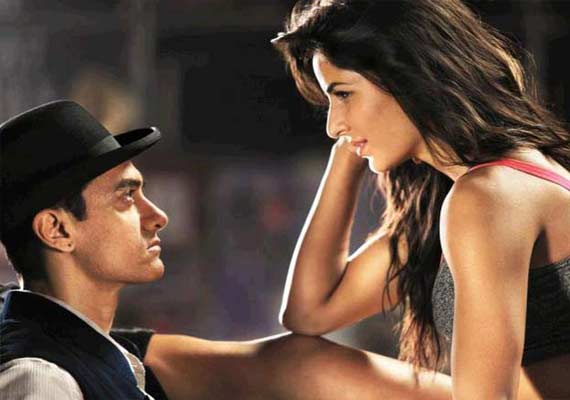 The much-awaited sequel of the popular Dhoom series is finally in the theaters across the nation. 'Dhoom 3' represents a fresh comeback for Aamir Khan as a baddie, who is going to be all over the flick. The main attraction this time is definitely Aamir, as he will be seen as a high-profile and technologically-sound thief.
The story features a magician Iqbal – played by Jackie Shroff – who has a huge debt from a popular American bank. His dream of 'The Great Indian Circus' is completely crushed, after which he commits suicide. This is when Iqbal's son Sahir – played by Aamir Khan – decides to take revenge by ensuring that the bank shuts down due to constant robberies. The story has been well-narrated and has plenty of high-quality action, which the Dhoom franchise is known for. Acharya has succeeded in utilizing Aamir well and the audience will realize why the actor is known to be a perfectionist. Abhishek plays a cop in the flick and has done well on his part, while Uday does not have much to do.
Even Katrina – who is looking glamorous as always – does not have much to offer when it comes to her role. The second half of the movie might seem like it is being dragged, but the climax does not disappoint. The audience might feel that the emotional part in the flick could have been avoided, but overall, 'Dhoom 3' is a good, full-fledged entertainer for the weekend.