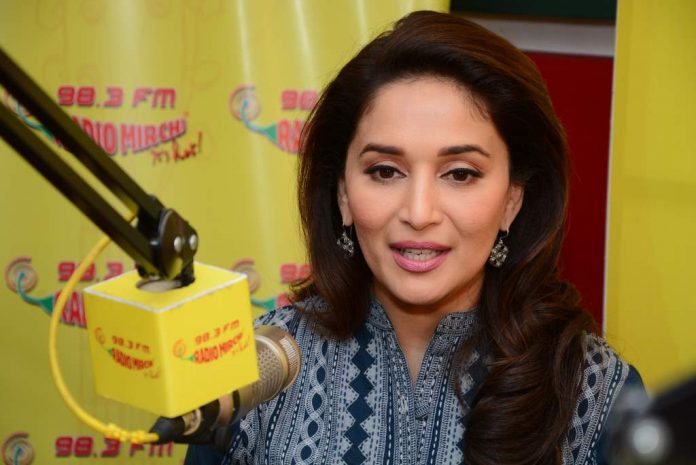 BollywoodGaram.com: A single judge bench of the high court in Delhi ordered a stay on the Bollywood movie 'Gulaab Gang' and just a day later, another bench lifted the stay. A relief was provided for the makers of the Bollywood movie and the latest decision has been made by chief justice BD Ahmed and Justice Siddharth Mridul on March 6, 2014.
The judges gave the relief after the filmmakers assured that they will provide a disclaimer stating that the movie is not based on the life and work of Sampat Pal. Pal filed a legal suit against the movie, saying that they do not have permission to make a movie on her life.
The social worker filed a defamation suit and alleged that promos of the movie portrayed her in poor light. Pal is a social worker who runs 'Gulabi Gang', a group of women who fight for the social rights of women in the society. Pal argued that she and her members fight for justice through peaceful means, however, the flick's promos showed them in poor light.
The bench then questioned her why she turned up so late and refused to continue the stay saying that she can always claim her damages at a later date. The legal counsels of Pal said that there was no delay on Sampat's side and that the makers of the movie refused to respond to legal notice.