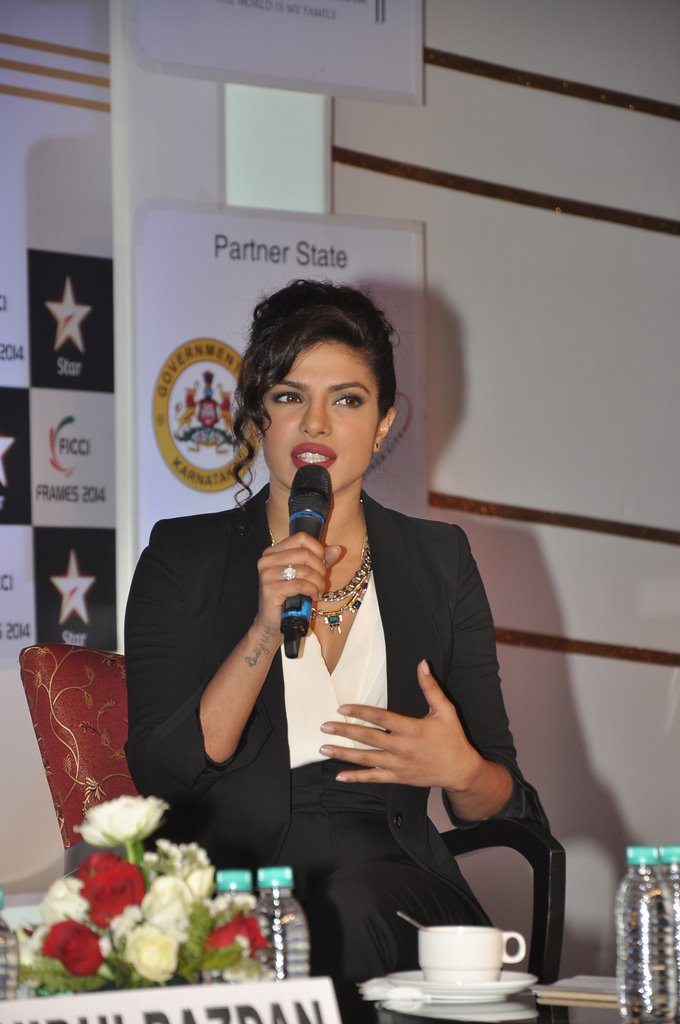 BollywoodGaram.com: Bollywood actress Priyanka Chopra attended the FICCI Frames 2014 on March 14, 2014. The 'Barfi' actress was talking to Nidhi Razdan at the event and addressed the women-centric films which are made in Bollywood.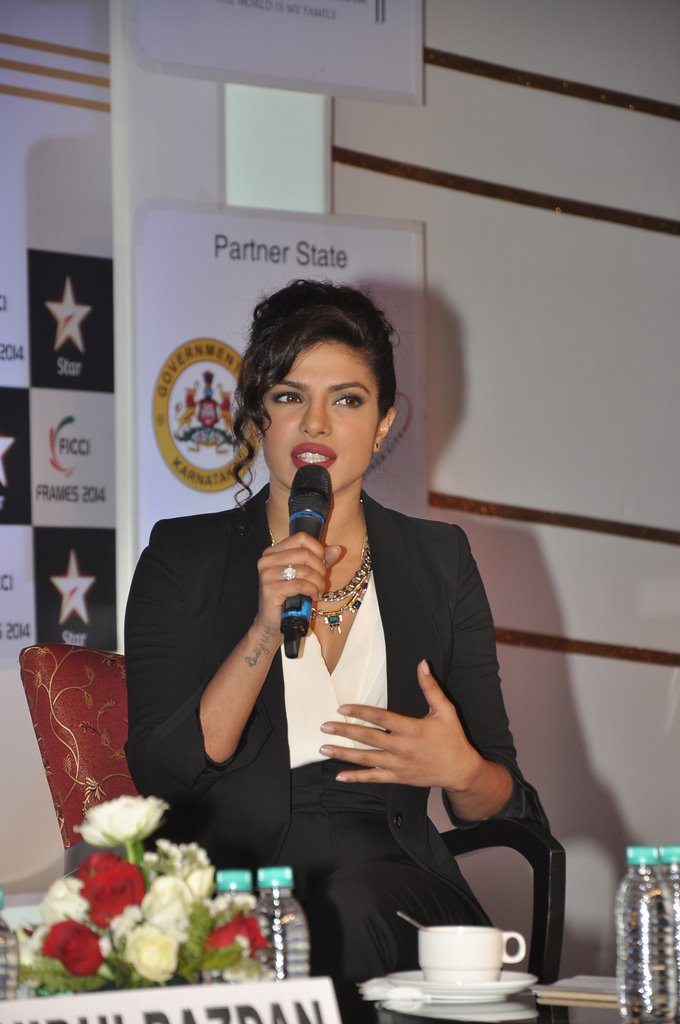 Chopra explained that the salaries of actresses in the film industry are not on par with their male counterparts, but she is hopeful that the system will change soon. The actress went on to say that there is a huge disparity when it comes to remuneration, but there is also a big disparity when it comes to the money which has been brought back by actresses so far.
During the event, Priyanka said that she is proud to be a Hindi film heroine and that she loves Hindi cinema and blockbusters.