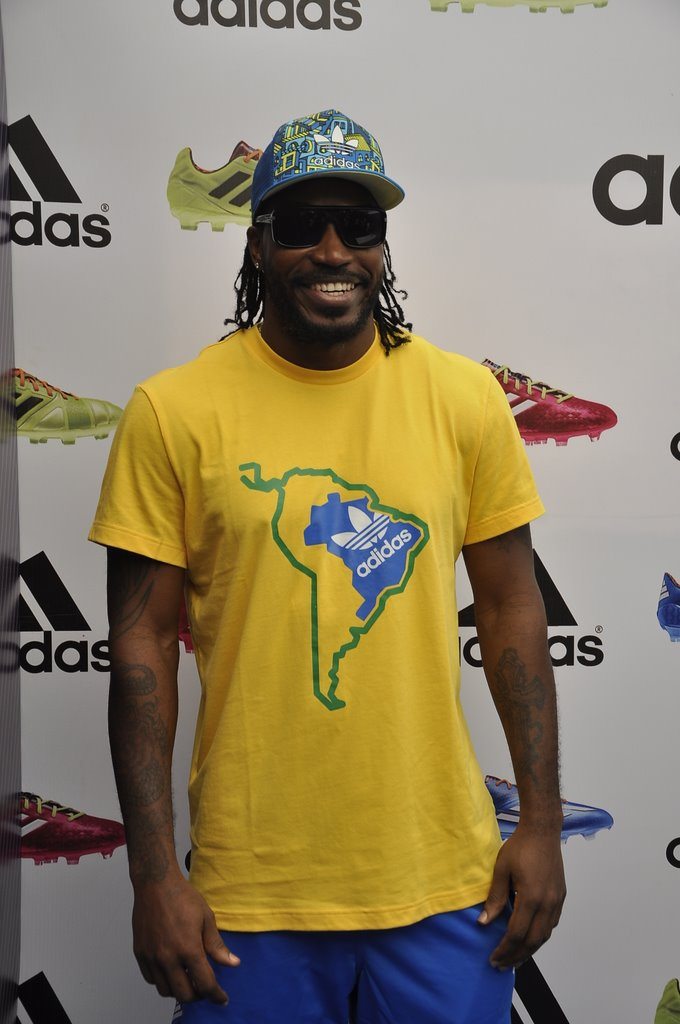 BollywoodGaram.com: Jamaican cricketer Chris Gayle was present at the Adidas FIFA Fairplay Flag Bearers Program event which was held at Priyadarshni Park on May 8, 2014. The event was organized as the hunt for the ultimate football fans from Mumbai. Out of 150 kids, two were chosen at the event to become the official FIFA Fairplay Flag Bearers who will travel to Sao Paulo in Brazil on July 1, 2014.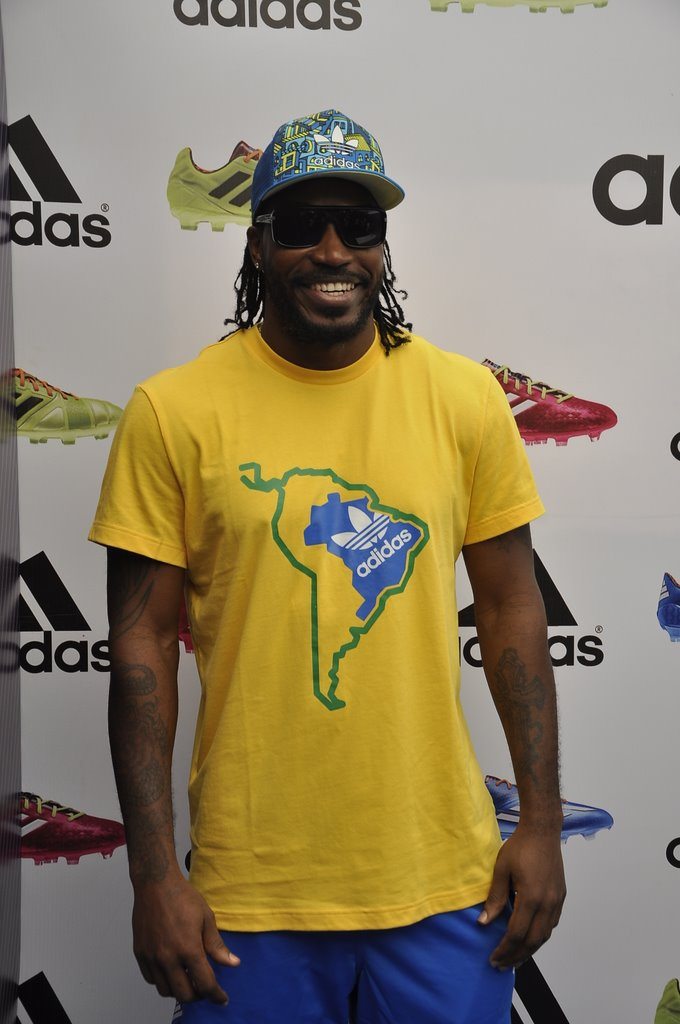 During the event, children were tested on the basis of their football knowledge, skills and passion for the game.
At the event, Gayle said that this is a good opportunity for the children of Mumbai and that one can easily experience the true passion the children brought in for the game.