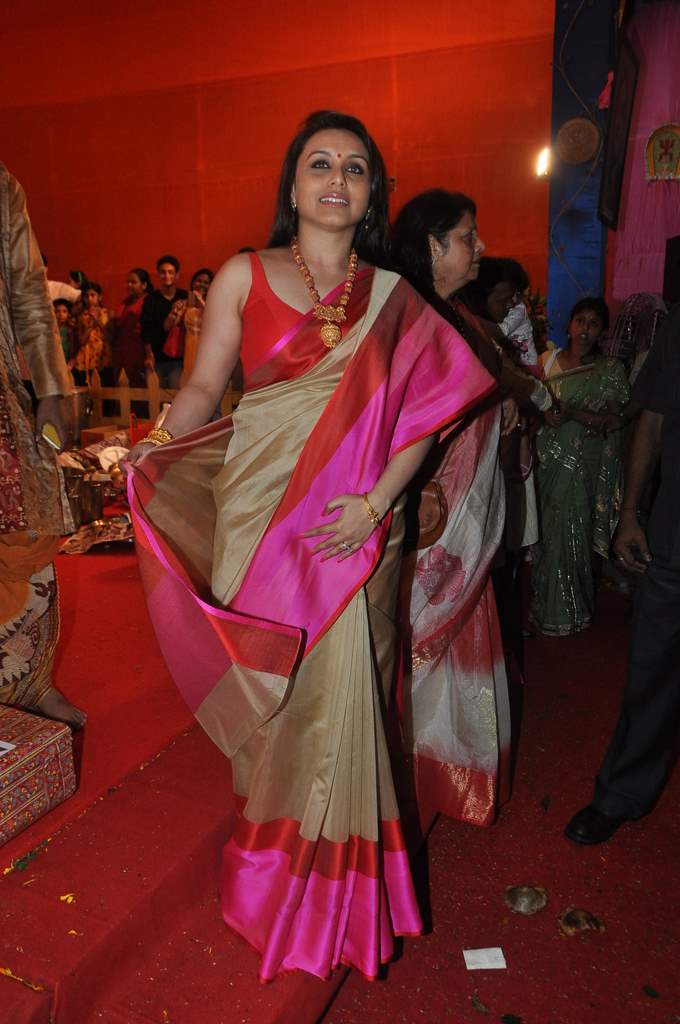 Actress Rani Mukherji to continue with her maiden name in Mardaani.
After the secret marriage ceremony of actress Rani Mukherji and Aditya Chopra, there have been many speculations if the actress will use her new name in the upcoming movie 'Mardaani'. But the speculations were cleared when the makers of the movie released the first look of the movie.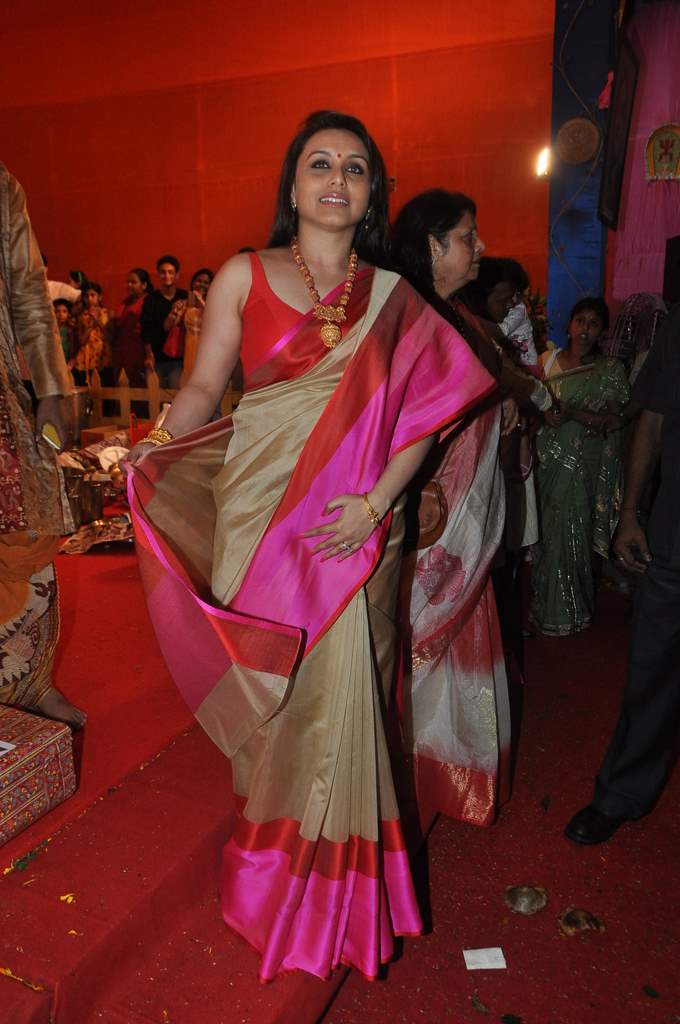 The recent poster release of 'Mardaani' was the first glimpse of the film for audiences.
The poster has Rani with a revolver in her hand, dressed in a black kurta and jeans after bashing up a guy. The Whole feel of the poster suggests that this is something the actress has never done before.
Her new character will be interesting for the audience to watch. The poster also indicated that the actress has not yet changed her maiden name and will continue with her current name at least for the time being.
A lot of the film's details have been kept under wraps, but what we do know is that the Bong beauty will be seen playing the role of – Shivani Shivaji Roy –  a police officer with the Mumbai Crime Branch unit who fearlessly confronts the hardened criminals.
The film is slated for release on August 22, 2014. Earlier last week Rani Mukherji was seen at an event thanking her fans for all their love and support.
Well, we do hope that the audiences accept Rani in her new avatar, in the film and other wise!