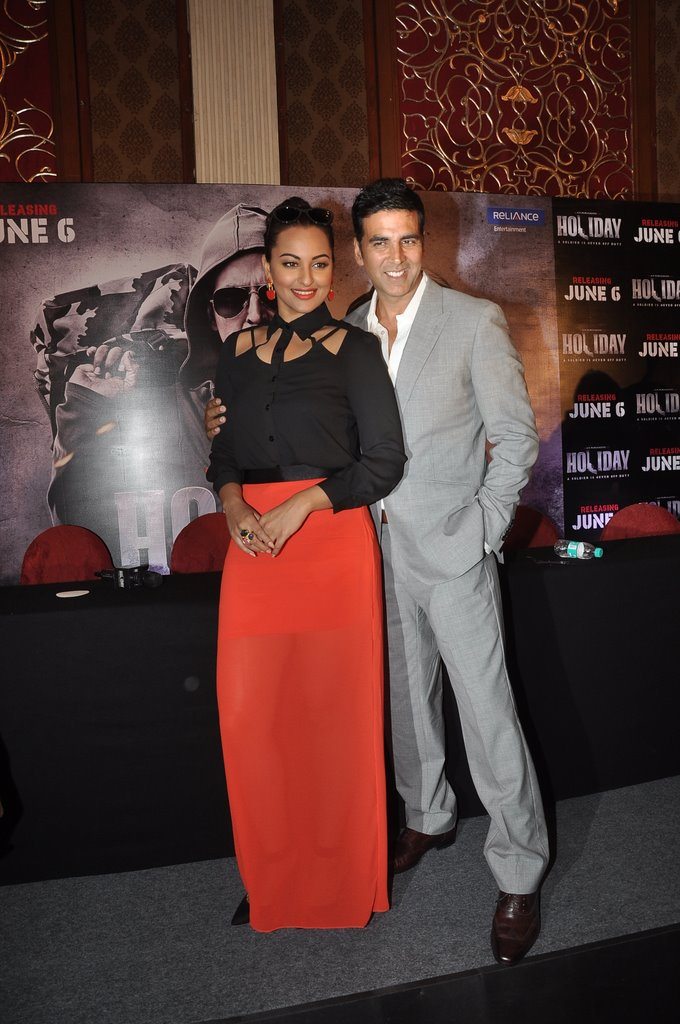 Movie Name: Holiday: A Soldier is Never Off Duty
Cast: Akshay Kumar, Sonakshi Sinha, Govinda, Freddy Daruwala and Sumeet Raghavan
Director: A R Murugadoss
Release Date: June 6, 2014
Bollywood Garam Rating: 3/5 stars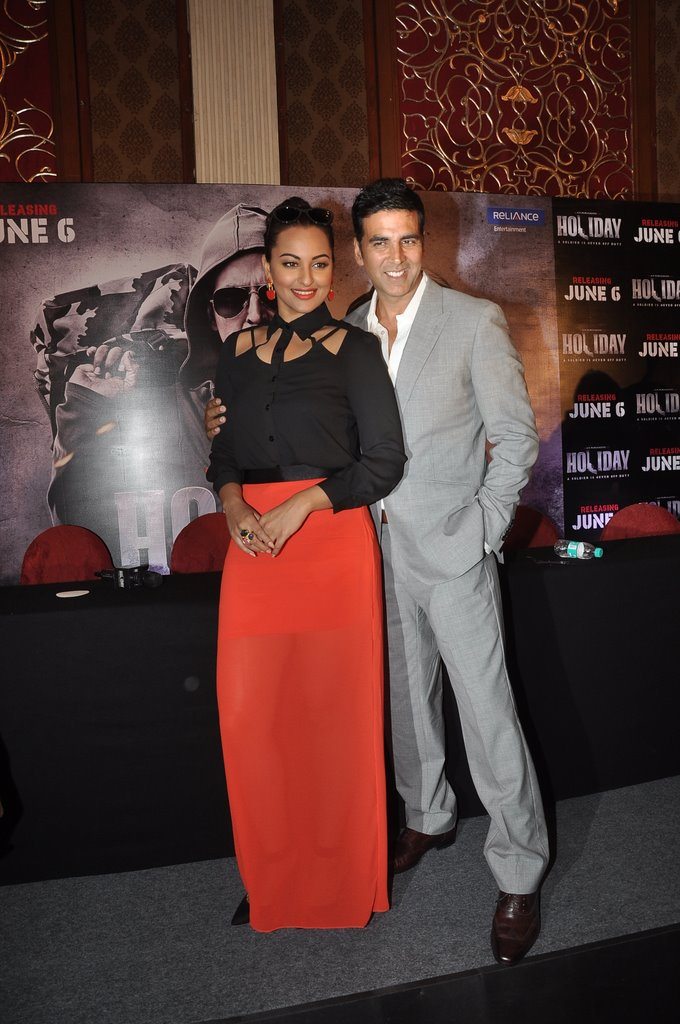 Bollywood movie 'Holiday' is a Hindi remake of the Tamil movie 'Thuppakki'. Akshay Kumar returns to his action mode after 'Rowdy Rathore'.
The story of the movie revolves around a patriotic soldier who crosses a few lines while he is off duty, like shooting the bad guys point blank or cutting a suspect's finger. The movie is enjoyable till Akshay is in his action mode. But the moment the lead actor comes down to romance, he slows down and so does the movie. The Hindi remake is copied frame by frame, but the original had more aspects of action and comedy than the remake.
The lead actress in the movie Sonakshi does not have much to do except for when she is seen in a boxing attire, followed by a flowing gown the very next moment!
Akshay looks great fitness wise as he has shed a few kilos for the role.
Overall, it is a good movie for those who are die-hard fans of Akshay and cannot miss the actor in action.