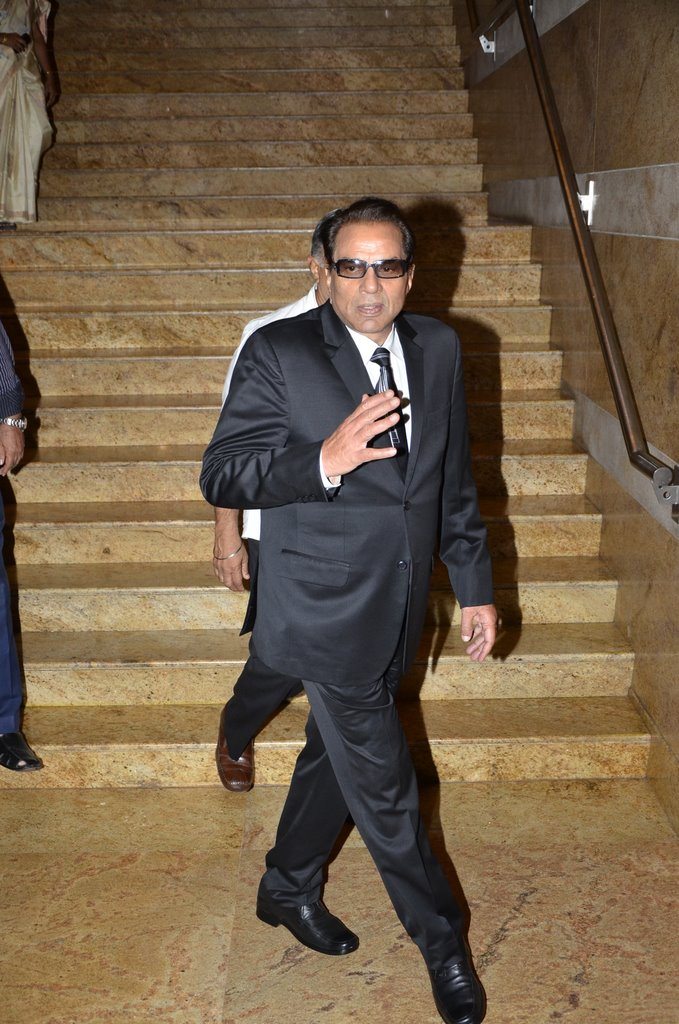 Amitabh Bachchan, Dharmendra and Aamir Khan launch veteran star Dilip Kumar's autobiography.
Bollywood stars Aamir Khan, Amitabh Bachchan and Dharmendra were present to launch veteran actor Dilip Kumar's autobiography – 'The Substance and the Shadow' – at an event held at Hotel Grand Hyatt in Mumbai on June 9, 2014.
The launch event was attended by Dilip's loving wife Saira Banu along with a host of prominent personalities like Subhash Ghai, Karan Johar, Javed Akhtar, Prem Chopra, Salim Khan, Pankaj Udhas, Johnny Lever, Sanjay Leela Bhansali, Ayan Mukherji, Shaan and Jitendra.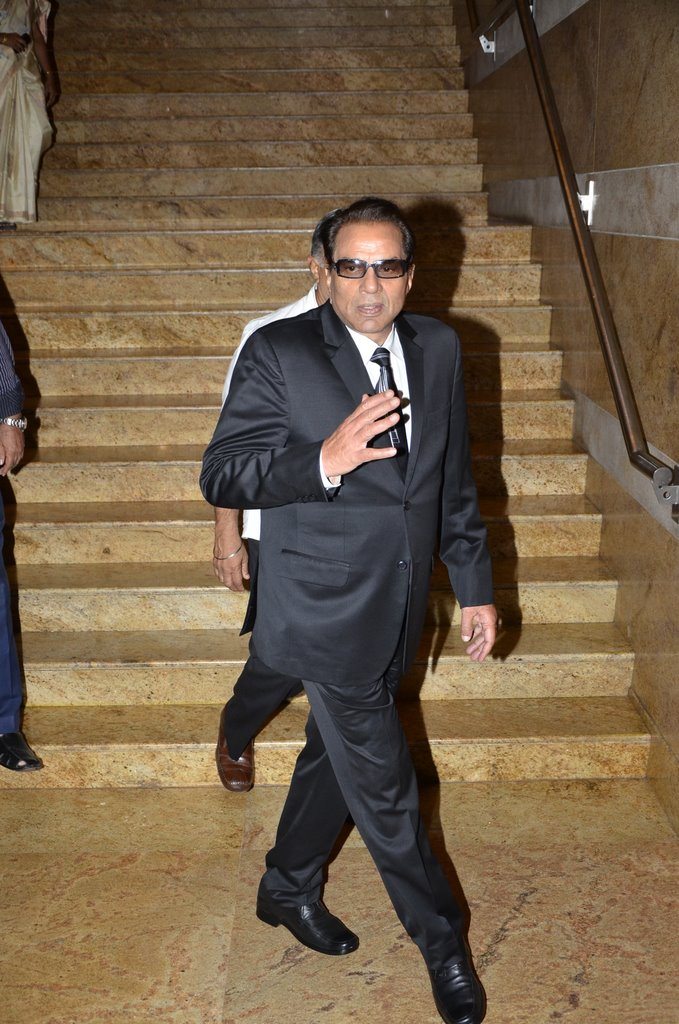 Amitabh  posted about the event on his official blog and said that he has always admired Dilip Kumar and that it was beyond imagination for him to be a part of such an event.
Dilip Kumar is a celebrated Indian actor, his career was at its peak in the 1950- 60's when he acted in movies like Devdas (1955) and Mughal-e-Azam (1960). The veteran star is also a Padma Bhushan awardee and the first recipient of  the Filmfare Best Actor Award.
Here's a look at the entire launch event.