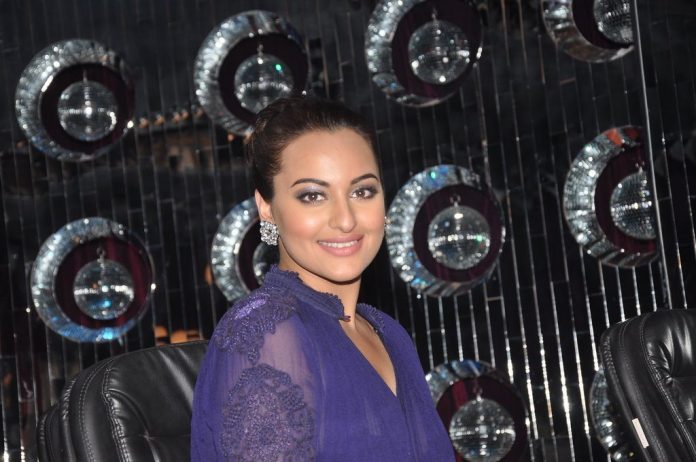 Sonakshi Sinha will once again be teaming up with AR Murugadoss for his next action flick.
Bollywood actress Sonakshi Sinha is once again all set to work with director AR Murugadoss in his upcoming project. After working together in Holiday, Murgadoss is keen to cast Sonakshi again for his next action centric film which will hit the theatres in November, 2014. The project yet remains untitled, but we do know that it will be produced by Fox Star Studios.
Sonakshi has been lucky to bag big movies ever since she started off in Bollywood with her debut opposite superstar Salman Khan in 'Dabangg'.
This latest Murugadoss action flick will need Sonakshi to train in a particular traditional martial arts form peculiar to the Indian state of Kerala. The 'Lootera' actress will attend a 30-day workshop  prior to the film's shoot. Sonakshi will play the role of a college student in the film.
"I have a great working relationship with the production house and I'm excited to collaborate on a Bollywood project with them. My film with Sonakshi is based on a story which is close to my heart and has a very personal and powerful message for all Indian women." Murugadoss said in a statement. 
Sonakshi's involvement in the upcoming Murugadoss movie is creating an excitement among her fans. The announcement was made by the actress herself who was quick to reveal that the film is a woman oriented one.
Sonakshi has been quite experimental in her choice of roles, from playing the quintessential Bollywood heroine in blockbuster films, to the coy girl in Lootera, the actress has done it all. This new role is being seen as an extension of her action-heroine image which started of with her recent release -Holiday- in which she was seen playing the role of a female-boxer.
Here's wishing the lucky girl more power, we assume that she's going to need it considering all that action!