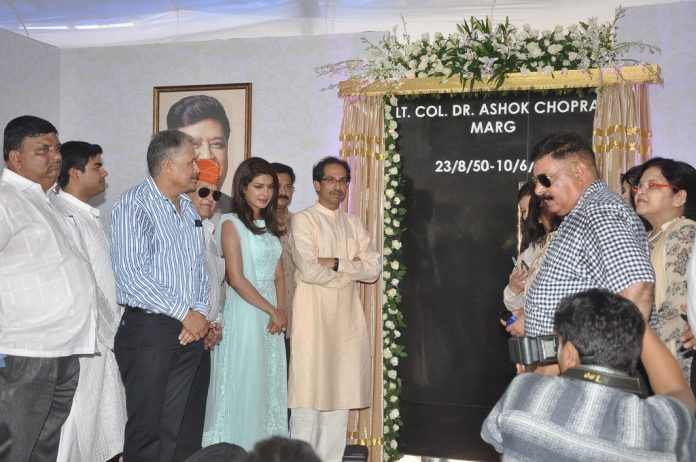 A street in suburban Mumbai named after Actress Priyanka Chopra's late father Dr. Ashok Chopra.
Bollywood actress Priyanka Chopra announced that a street has been named after her father – Lieutenant Colonel Dr. Ashok Chopra Marg – in Andheri, Mumbai on June 10, 2014. The 'Barfi' actress expressed that it is a moment of pride for her and her family.
Chopra added that her father had touched many hearts with his work, but many people think that the road has been named just because he was Priyanka Chopra's father, which is not true.
The street naming ceremony was attended by Priyanka's mother Madhu Chopra and brother Siddharth Chopra. The ceremony also saw Shiv Sena chief Uddhav Thakeray in attendance.
Reports say that the street naming ceremony had irked many of the local residents, who argued that it should have been named after a freedom fighter.