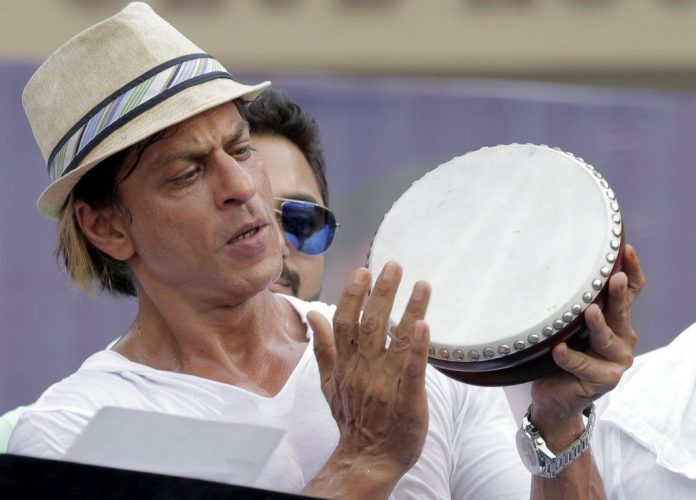 Hollywood director Brett Ratner includes Bollywood's Badshah in his list of favorite actors.
Bollywood's ultimate Badshah need no introduction, for die hard SRK fans its always – east or west Shahrukh is the best!
Well, it now seems that SRK's fame has managed to further reach Hollywood. Popular Hollywood director Brett Ratner has expressed his wish to work with Shahrukh Khan. The director has also named the 'My Name Is Khan' actor among his favorite stars.
Ratner Tweeted, "My favorite actors ever are John Cazale, Sterling Hayden, Peter Sellers, Timothy Carey, John Cassavetes, and of course Shah Rukh Khan, Robert Deniro and Al Pacino!" Shahrukh was quick to respond to the Tweet by Re-tweeting on the trailer of Ratner's upcoming movie 'Hercules' and wrote – "wow…a man with a cause…"
The Hollywood director further Tweeted that he would love to work with the king Khan one day and is a big fan. Shahrukh responded that it would be an honour collaborating with Ratner. He also added that he is an avid follower of his Ratner's work.
Ratner is known for some of his movies like the 'Rush Hour', 'X-Men – The Last Stand' and is now preparing for his upcoming movie 'Hercules'.
Hercules is a adventure movie and stars Dwayne Johnson , Reece Ritchie, Ian McShane, Joseph Fiennes and John Hurt.
The movie is all set to hit the theaters on July 25, 2014.