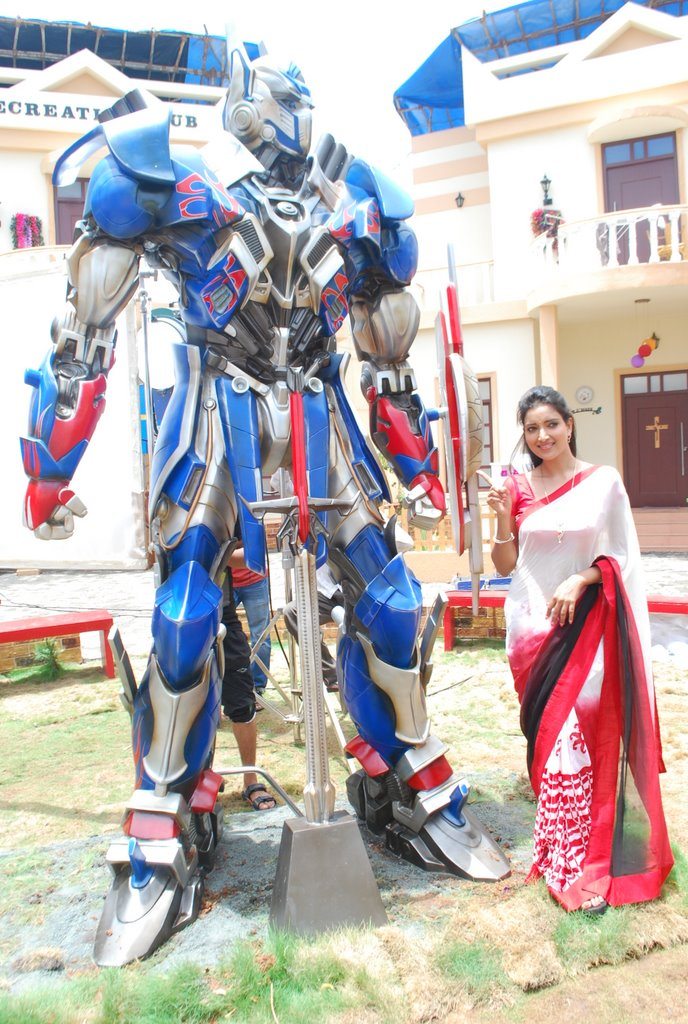 TV stars mingle with robots!
The entire cast and crew of the Sab TV show – 'Badi Door Se Aaye Hai' – were excited as they posed with the Transformers 4 lead robot.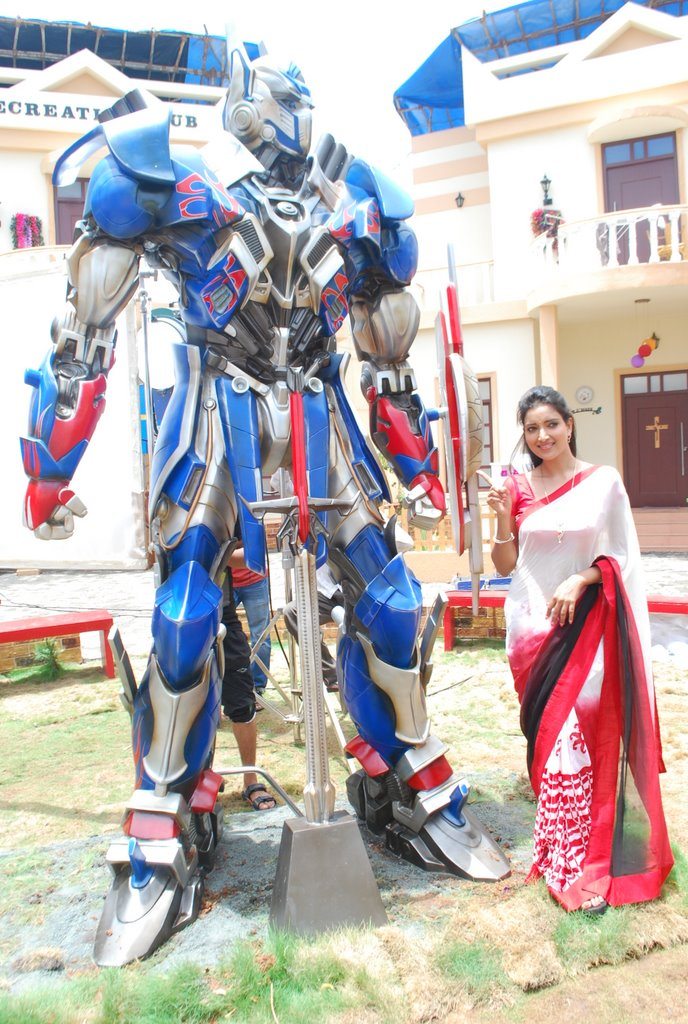 The Indian comedy show started off on Sab TV on June 9, 2014. The series is about an alien family who comes to Earth with an aim of finding their lost son. Their spaceship crashes and everyone enters in to a jungle where their son Minus 426 gets lost. Later they come to know that their son is at sunshine colony.
The novel show has star cast ensemble full of known television faces such as Tanaaz and Bhaktyaar Irani, Vinay Rohra, Rupali Bhosale and Deepak Parik.
Badi Door Se Aaye hai is further promising because it is a product of Hatsoff production which has previously made shows such as Sarabhai Vs Sarabhai and Khichdi.
The alien family members then transform themselves in to human avatars, so that they mingle with the human community on Earth.