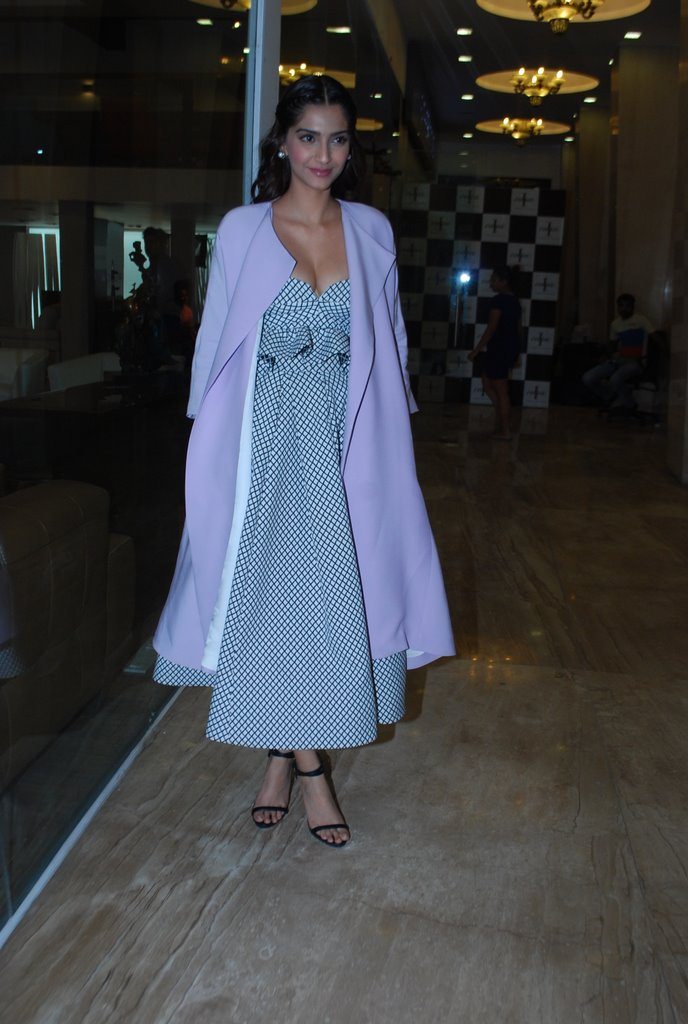 Sonam Kapoor gets candid on Look Who's Talking.
Bollywood actress Sonam Kapoor will be a guest on screen writer Niranjan Iyengar's chat show – Look Who's Talking. Sonam was at Palladium in Mumbai – the venue for the chat show – on June 20, 2014.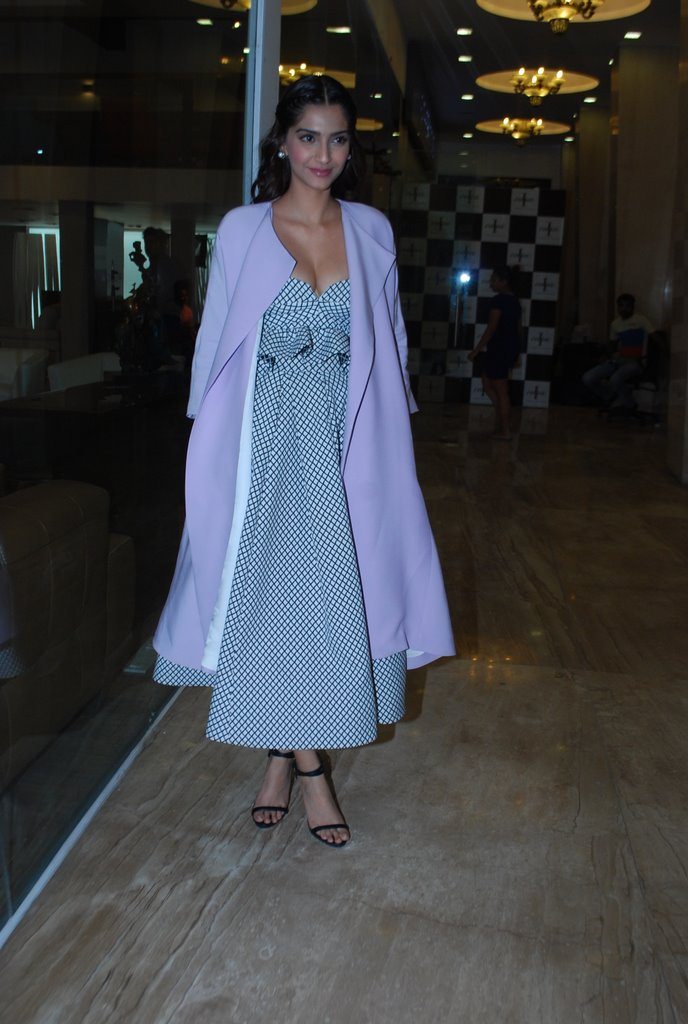 Sonam looked like she had just stepped out one France's high-end-couture stores on Champs-Élysées! She looked her elegant best in a checkered green and lilac overcoat ensemble. The one thing this lissome beauty gets right, is her sartorial choices. 
Host Niranjan Iyengar tweeted about his experience with the actress, "Had a sparkling chat with Sonam kapoor on Look Who's Talking. Candid and careful in turns, she was a sport."
Sonam was last seen in the movie 'Bewakoofiyaan' and is currently working on projects like 'Khoobsurat' and 'Dolly Ki Doli'.