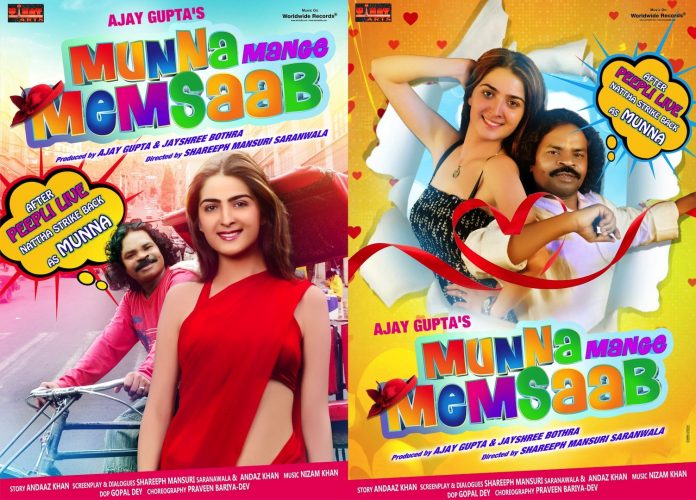 Munna Mange Memsaab to hit the silver screens this month.
Bollywood flick 'Munna Mange Memsaab' is all set to hit the theaters on July 11, 2014. The movie star Omkar Das Manikpuri of the 'Peepli Live' fame along with actors Razzak Khan and Himani Shivpuri will play lead roles in the film.
'Munna Mange Memsaab' is directed by Shareeph Mansuri Saranawala and the movie is produced by Ajay Gupta and Jayshree Bothra under the banner of Vinay Arts .
The movie will be distributed by Jai Viratra Entertainment Limited. The music for the movie has been composed by Nizam Khan while the cinematography has been done by Gopal Dey.
The story of the movie has been compiled by Shareeph Mansuri, Saranawala and Andaaz Khan.