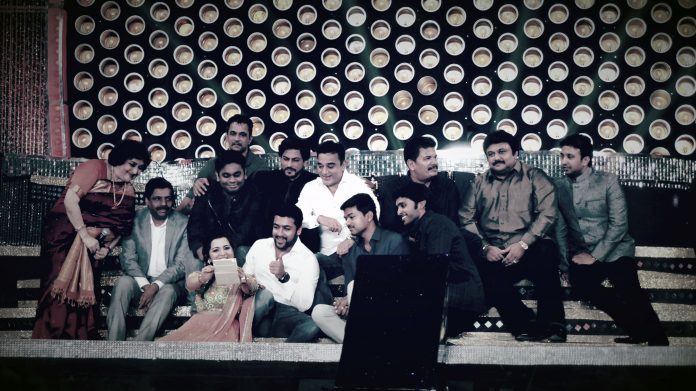 Shahrukh Khan receives another honor.
After receiving the highest French honor for his contribution to the field of arts, Bollywood superstar Shahrukh Khan has now been honored with the Entertainer of Indian Cinema award at the 8th Annual Vijay Awards. The actor received the award on July 5, 2014, the ceremony was held in Chennai.
The award event was also attended by actors Kamal Haasan and Mrs. Latha Rajinikanth.
Shahrukh received the award from the hands of Latha Rajinikantha, while other actors Kamal Haasan, Vijay, Surya and Director Shankar applauded him on the stage.
Shahrukh, while accepting the award said, "This award is the most special one for me because I got it from Latha Rajinikanth ji. This is very humbling and I am truly honoured. The fact that I have gotten an opportunity to stand of the stage with so much talent that I feel I will never be able to match up to it in one life time. While I might not understand the language of the State, but I understand the language of cinema which is passionate and full of love. And hence spending time at the Vijay Awards is a true privilege for me."