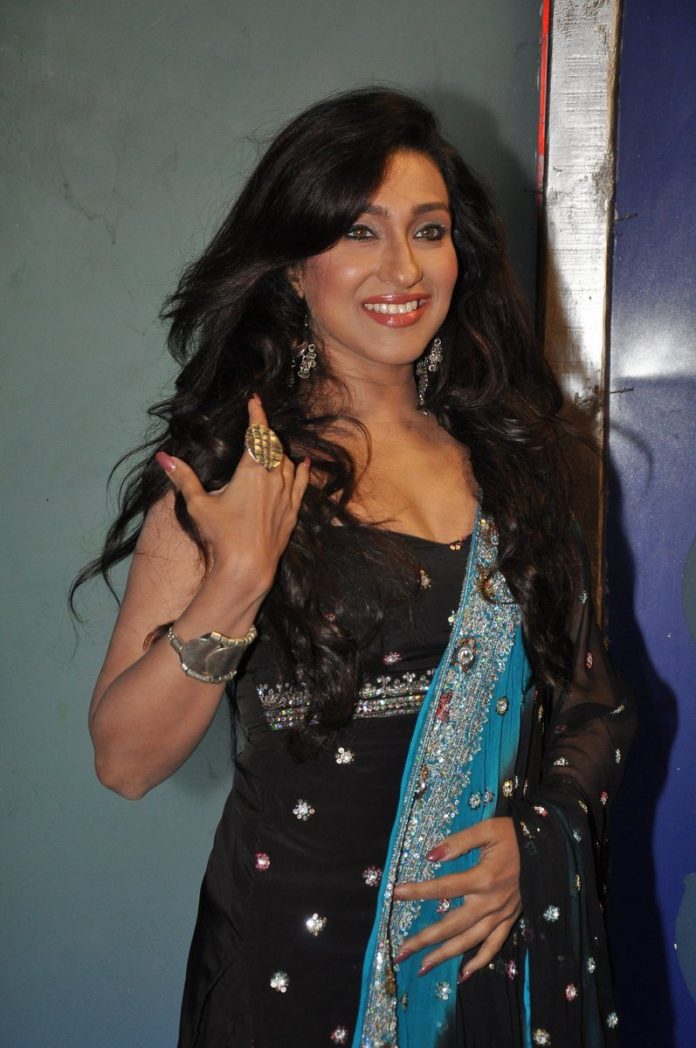 Rituparna Sen Gupta prepares for upcoming movie.
Bollywood actress Rituparna Sen Gupta was on the set location of her upcoming Hindi movie 'Extraordinary' in Mumbai on July 7, 2014. The upcoming movie is based on the modeling world and Rituparna will take on the lead role of a model groomer – Tania.
The actress looked glamorous in an Indian avatar as she wore a shimmery  a black and blue outfit.
Directed by Sunand Shyamal Mitra, the movie will also have actors Shahbaz Khan and Satyajit Sharma playing important roles.
Rituparna in 2011, was seen in the movie 'Dil Toh Baccha Hai Ji' after which she worked in various Bengali movies. In recent times, the actress received the Filmfare critics Award for the Best Actress.