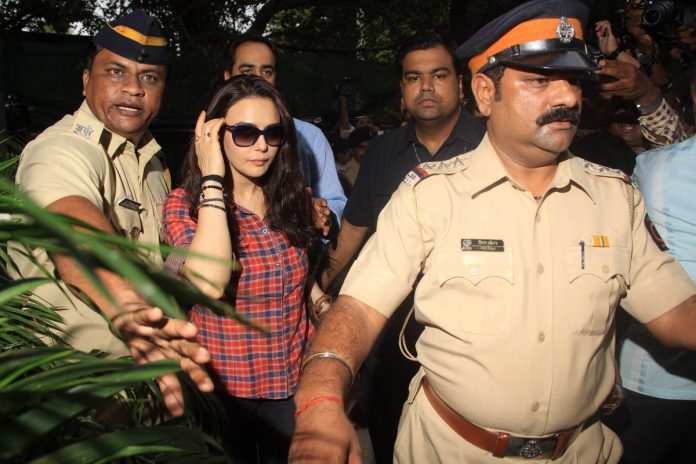 Preity Zinta provides Mumbai police with photos of bruised arms.
The Preity Zinta and Ness Wadia case has taken an uglier turn, as the actress – who was allegedly abused by ex-beau and business tycoon Ness Wadia at Wankhede Stadium on May 30,2014 – submitted photographs of her bruised arms to the Mumbai police. The police are now further investigating the charges against Ness and will take this fresh evidence into account.
The police added that the pictures can prove to be crucial evidence in the case. On the other hand, the Wadia Group wants the police to record the statements of a few witnesses in connection with the case. Wadia has sent a letter to the investigating officer at Marine Drive Police Station and has named a few  witnesses.
Even the contact details of the witnesses have been sent to the police for further investigations.