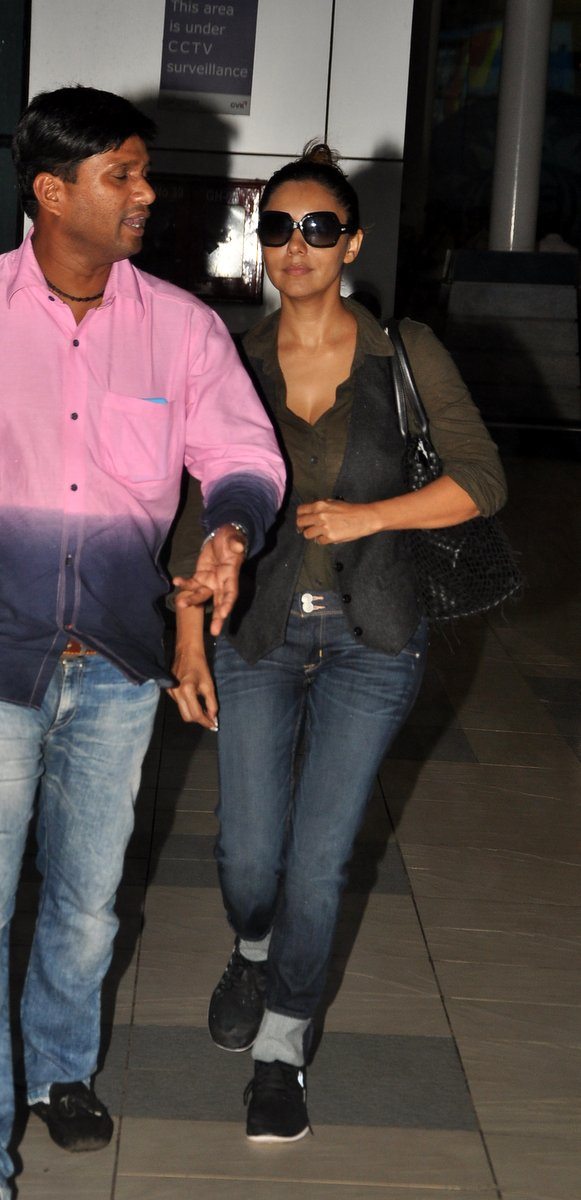 Bollywood producer Gauri Khan, was snapped at the domestic airport in Mumbai on July 17, 2014. Mrs. Khan looked cool in denims and a shirt as she walked down the airport.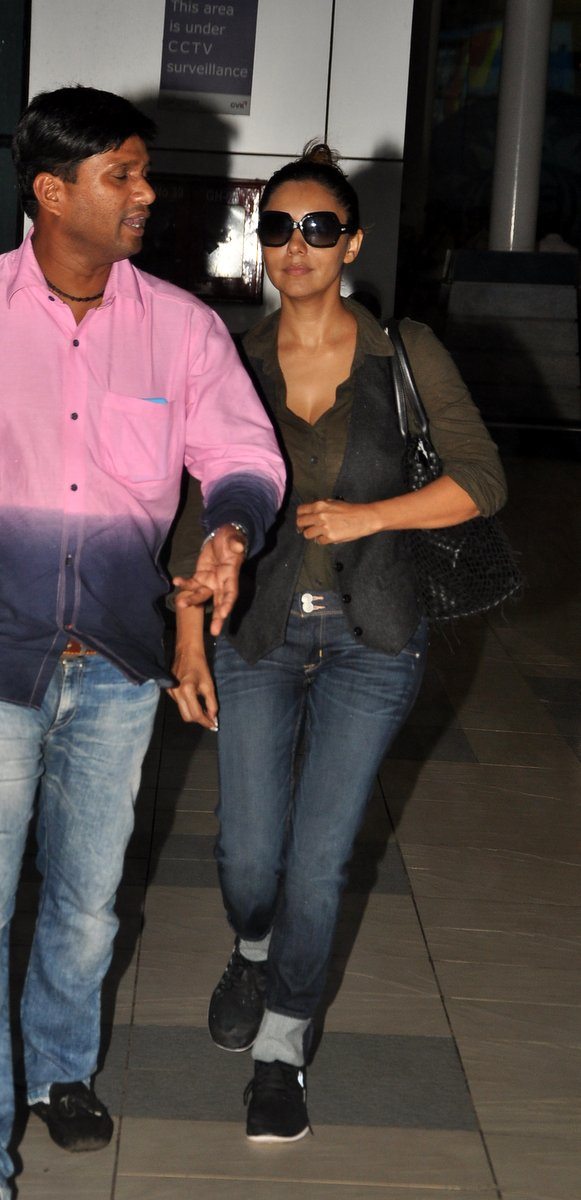 Gauri in a recent interview said that both husband and wife must have busy minds and must not see much of each other but not too little either, just to get it right. The producer added that if both have healthy heads and are satisfied by the entire day's work then the partnership works.
Gauri also expressed that the downside of living with a celebrity is that he (Shahrukh) has endless meetings and is terrible with timings and that they are always late for everything.