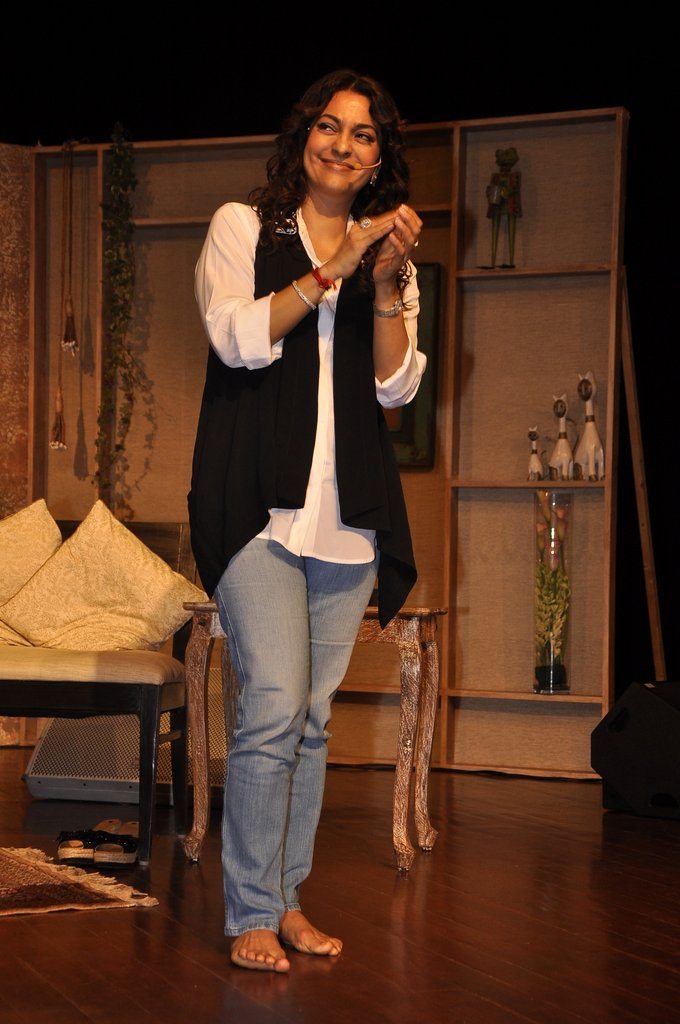 'Gulaab Gang' star Juhi Chawla dabbles in the spiritual at the 'In Conversation With a Mystic' event.
Bollywood actress Juhi Chawla was at the 'In Conversation With a Mystic' event that was held in Mumbai on August 4, 2014. Juhi donned a casual black and white attire for the event. Tv actors Ronit Roy and Aashka Gordia were also at the event.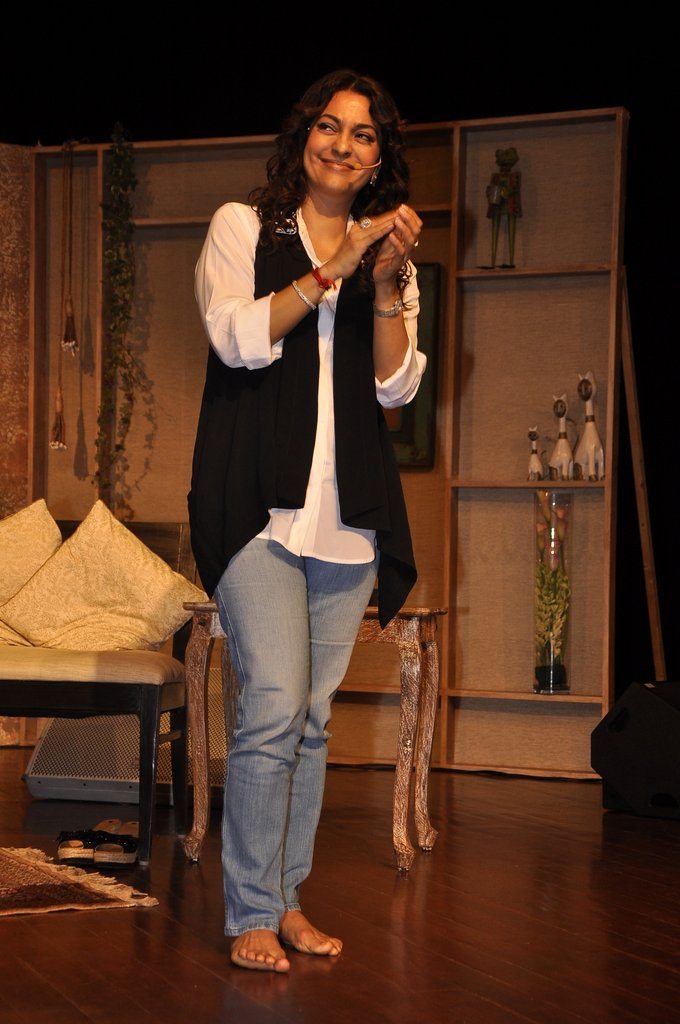 While interacting with the media, the 'Dedh Ishqiya' actress said,  "I have to confess, before this I was very relaxed but as I have come on the stage my heart is beating really fast. While Guru jee was praying I said to myself I must be relaxed when I am with my guru. I would like to thank to Sadhguru jee for giving me this opportunity to be in conversation with him." 
'In Conversation with the Mystic' is a special series of engaging episodes that will feature prominent personalties revealing the various mystical aspects of their lives. Sadhguru is an eminent mystic and yogi whose work is embroiled in contemporary thoughts.